Are you looking to save a bit of time or money or both? Homeownership isn't always easy. Fortunately, you don't need to spend a lot of time to spruce up your home. Here are some things you can do around the house that make your life easier in the long run.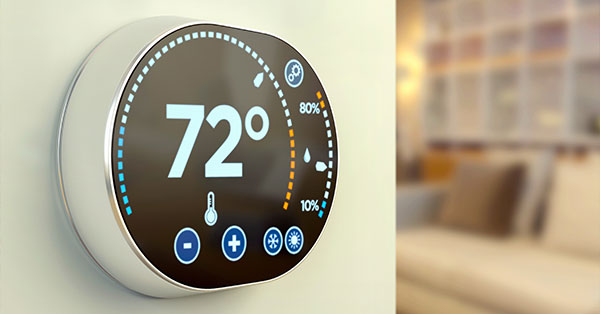 Upgrade your Thermostat
If you haven't upgraded to a digital thermostat, there's no better time to make the switch. Digital and smart thermostats can help you save a considerable amount of money on your utility bills each year. Some of the newer models will even read your behaviors, adapting to your home's heating and cooling schedule, so that you can set it and forget it.
Install a Vinyl Fence
If you are thinking about adding a fence to your yard, whether it is for privacy or to keep a pup nearby, we recommending choosing a fence that is made out of vinyl. While the lifespan of wood fences varies based on climate, upkeep, and type of wood, one thing is the same – they don't last forever. Instead, vinyl is designed to last a lifetime, so you don't need to worry about replacing it once it rots or becomes damaged. It's easy to maintain, especially if you live in an area with a harsh climate.
Consider Adding Siding to your Home
Are you spending money every few years re-shingling or painting your home? Adding vinyl is an effective way to reduce your overall home improvement costs and keep your curb appeal in tip-top shape. If you decide to make the switch to vinyl siding, be sure to review your contract's reviews and testimonials while obtaining quotes.
Related: How to Clean Vinyl Siding
Add a Storage Shed
If you garage is messy and disorganized, and you're struggling to find room to park you cars, you may want to consider adding a storage shed to your home. It can hold tools, workbenches, riding lawnmowers, really anything that's taking up space in your garage and preventing you to park. This is an especially good idea to do before the snow and poor weather hits. You'll be glad you did it once winter strikes!
Create a Pathway
Whether it's in the front of your home or in your backyard, you can't go wrong with adding a pathway to your home. Not only are they aesthetically pleasing and can boost your curb appeal, they make it much easier to get around your yard. Consider adding a stone pathway to your front door or to connect a patio and deck that are separated by the yard.
Eliminate Gutter Cleaning
Do you dread cleaning your gutters? We don't blame you. Fortunately, an effective gutter guard system can eliminate the dreaded task of cleaning your gutters, giving you clog-free gutters year round. LeafFilter is guaranteed to keep your gutters clear-round.
Leaves, debris, shingle grit, pine needles are simply diverted over the edge of your gutters, while water is pulled through and diverted safely away from your home. Backed by a lifetime, transferable warranty, you'll be able to take one more chore off your to-do list with our patented, reliable system.
Learn more about how LeafFilter works and request a free estimate today!