Home Improvements That Pay Off

Your home is likely the largest investment of your life. Therefore, when you are making improvements to it, you should make sure that you are choosing projects that will deliver the highest return on your investment. Here at LeafFilter, we've compiled this handy list of home improvements that are well worth your time and money because they will pay off and make you a happy camper when it's time to sell your home.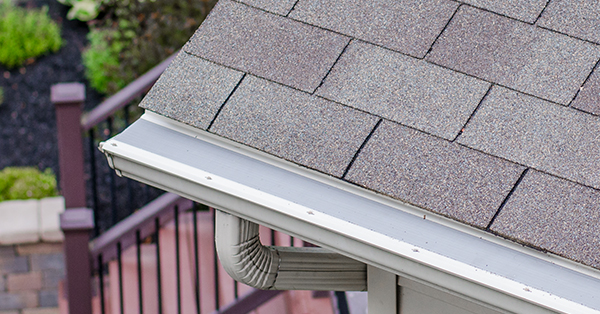 Replacing Siding
In addition to improving your home's look, replacing its siding will increase its energy efficiency. If you decide to replace your siding, make sure that you choose a neutral color that will remain attractive for years to come.
Adding a Patio or Deck
If your home lacks a patio or deck, you may want to consider adding one because patios and decks provide an excellent space for relaxing, dining, and entertaining. They are particularly appealing for smaller homes that could use some additional room.
Replacing Old Windows
Just like replacing siding, replacing old windows can improve the appearance and energy efficiency of your home. When selecting windows for your home, make sure that they match the style and architecture of your home.
Finishing a Basement
If your basement is unfinished, finishing it can add extra square footage to your home. Whether you decide to turn your basement into a den, home gym, kid's play room, office, or sauna, it will catch a buyer's interest when you decide to sell your home while giving you another area to enjoy.
Replacing a Garage Door
Years ago, garage doors weren't very important but today, they are. Homeowners now appreciate garages doors because they secure a home while enhancing its curb appeal. If you decide to replace your garage door, you'll have to decide what style of door you prefer and whether you want an insulated door and/or a door with windows.
Upgrading Your Kitchen
Gone are the days when the kitchen was solely a place for cooking and dining. Now, kitchens are the focal points of many homes and serve as a place where families gather, entertain, and create lifelong memories. Therefore, kitchen upgrades like granite counter tops, new or refinished cabinets, the addition of an island, and new floors can turn your home into a truly beautiful place.
Installing Gutter Guards
Perhaps one of the most overlooked yet important home improvements that increase home value are gutter guards. High quality gutter guards can protect your home from basement flooding, landscape erosion, a heaving driveway, and the various other costly and annoying home damages that clogged gutters may cause.
If you'd like to learn more about why LeafFilter gutter guards are a worthwhile investment for your home, request a free estimate today.