Since color can have a significant impact on thoughts and moods, it's important to be strategic when selecting paint colors. To help take the guesswork out of paint selection, we've compiled this handy guide of the right paint colors for every room.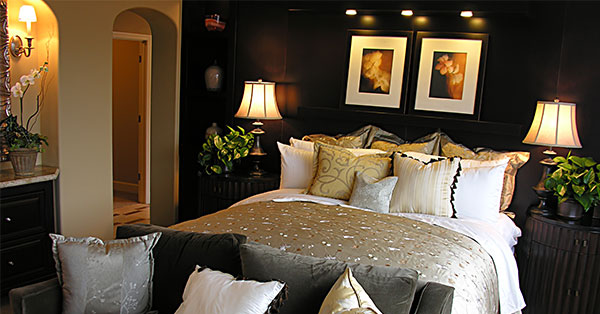 Kitchen
Orange and red stimulate appetites and make great colors for your kitchen. If you'd like something less vibrant, opt for cream, white, or pale blue.
Bedroom
When painting your bedroom, your goal should be to transform it into an oasis so that you can truly relax and get a good night's sleep. Violet, silver gray, sapphire blue, and earthy brown can all do the trick.
Office
Fresh sage is a form of green that promotes productivity and creativity. If you have a home office, it's a good idea to paint it in fresh sage. You could also go for black and white as these colors have been proven to boost productivity when they are paired together.
Bathroom
Bathrooms should give off a soothing and refreshing vibe. Turquoise is a nice color for your bathrooms because it can create a relaxing, spa-like environment. It can remind you of the beach or ocean and help you start and end your day on a positive note.
Dining Room
A deep red color is ideal for dining rooms because it stimulates appetites and encourages people to be cheerful and socialize. Gold is another great option because it can add an element of elegance and sophistication to your dining room.
Living Room
Your living room should create an ambiance that encourages relaxation and conversation. By painting it in warm color tones such as oranges, reds, and yellows, you can bring a sense of warmth hominess that will put your friends and family at ease and make them want to socialize.
Hallways
Neutral colors such as tan, brown, white, and gray are all great options for hallways because they serve as subtle color transitions that do not disturb the flow of your home décor.
Now that you know which paint colors to choose for every room in your house, it's time to grab a paint brush and get to work.