Even if you consider yourself a savvy handyman, there are some remodeling projects that you should avoid tackling on your own. These home remodeling projects should be left to a professional so that you can avoid headaches, costly repairs, and the time it takes to completely redo a project due to errors. LeafFilter recommends that you think twice before taking on any of the remodeling projects listed below.
Roof Replacement
Replacing a roof on your own is flat out dangerous. Professional roofing contractors have years of experience spending their days on a roof and know what it takes to stay safe as result. Chances are slim that you've climbed up on the roof before, meaning your risk of falling off is high. In addition, a dependable roofing contractor can ensure your attic is ventilated properly and protect your family's health.
Basement Waterproofing
There are many products on the market that claim to solve your wet basement problem. Most homeowners are unaware that waterproofing your basement requires the help of a professional who knows how to dig around the foundation of your home and apply a quality exterior waterproofing product. Slapping a store bought product on the floor and walls will not work because the underlying problem will not get addressed.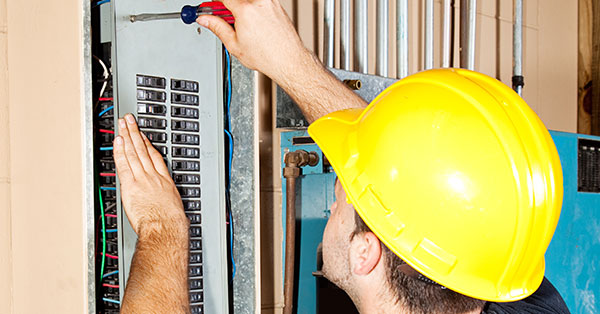 Major Structural Changes
If you're planning on installing new windows or exhaust fans, modifying your ceiling, or adding or removing walls, a professional is highly encouraged. Many of these major structural changes require the experience of a professional contractor or even a permit. Choosing to DIY these projects can lead to serious issues down the road.
Electrical or Plumbing Work
An electrician or plumber should be contacted for any electrical or plumbing related home improvement projects. Working with electrical wires with no experiences can be deadly and should be left for someone who has the right knowledge and safety precautions to do so.
Tree Removal
Removing trees, especially large ones with large branches can be incredibly dangerous. If it is done incorrectly, falling branches can injure you or damage your home. Tree removal and trimming professionals know what it takes to do this safely.
Gutter Cleaning
DIY gutter cleaning requires getting on the ladder and putting yourself at risk of falling. Rather than cleaning your gutters yourself or paying a professional to do so, invest in LeafFilter gutter guards. With our gutter guard system, you can enjoy clog-free gutters for the lifetime of your home and avoid DIY gutter cleaning forever. Request a free gutter inspection today!