In this busy world, everyone is crunched for time. We tend to let home improvements pass slowly by the wayside, until, eventually, the whole home is in disrepair (or at least not functioning as well as it could be). Well, here at LeafFilter we can help you keep your gutters maintained, which will leave you the time to focus on other remodeling projects.
To save you some time and energy, here are some simple one day remodeling projects you can tackle today.
Swap out old lightbulbs for energy saving bulbs
A bright room can really cheer up a home, so if you've got burnt out bulbs, or haven't replaced them in several years, it's time to swap them out for energy efficient bulbs. If you don't like the bright white light many energy efficient bulbs emit, you can find soft lighting, energy efficient options as well. Just be warned, a brighter space may also illuminate any dusty or messy areas in your home, so a thorough cleaning may also be in order.
Slap on a fresh coat of paint
Paint can quickly take your home from drab to fab, and it's easy to DIY! Instead of going for this year's hottest colors (like Pantone's 2016 colors of the year rose quartz and serenity), go for a neutral, yet still trendy alternative – greige. This hybrid of gray and beige is the perfect way to update your walls without throwing off existing color schemes.
Of course, white is the ultimate, timeless option. You definitely can't go wrong simply freshening white walls, which can tint yellow over time. White is also the way to go if you'll be selling your home any time soon – it's the perfect blank canvas on which potential new homeowners to envision their own personal style.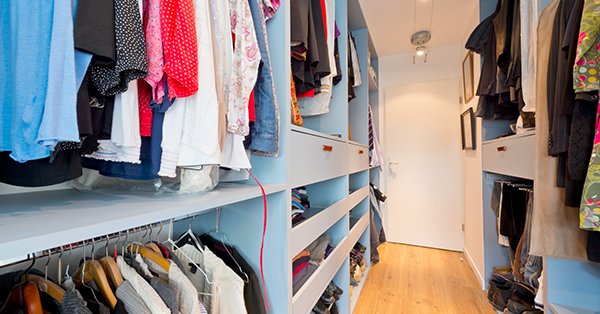 Put up new, modernized house numbers
This tip won't even take you a day. From a trip to the hardware store to pick out your new numbers, to the time you drill in the last screw to secure them, this project should only take you a couple of hours (unless, of course, you don't live close to a hardware store – in which case there are plenty of places online to purchase sleek, modernized house numbers instead!).
Depending on the style you choose, this quick update can take years off your house. This boost in curb appeal can really help you market your home if you're looking to put it on the market, too.
Power wash the grime off your exterior
This is a little real estate trick to help boost curb appeal to attract potential buyers, but can also work wonders to make you fall in love with your home again.
Mold and mildew, moss, dirt, and other grime can make a house look highly unappealing. Overflowing gutters can be the main source of these issues, so let LeafFilter take care of those clogged gutters so you can focus on getting your siding cleaned up.
Luckily, you usually won't have to replace your siding or shutters when this happens. With the right mildew-fighting cleaner and a lot of water pressure, it should come right off. If you don't already own a power washer, you can rent one for a day to save money. As all that disgusting buildup washes away, your house will look as good as new in no time.
Install a closet organization system
A closet organization system can save you a lot of morning headaches. If you gravitate toward simpler fashions, a basic organization system will probably suffice, but you can customize your closet to fit your specific needs as well. From shoe storage to jewelry cabinets to tie racks, there are seemingly no limits to closet organization systems. Not only will a closet organization system help you bring some order to your chaotic mornings, but they're also a draw to potential homebuyers. Many homes come with builder grade basic closet racks, so you'll be sure to reap the rewards of springing for this upgrade upon resell.
Eliminate Gutter Cleaning with LeafFilter

This weekend, take care of the projects looming over your head while you let the LeafFilter professionals take care of your gutters. LeafFilter is a gutter guard that is installed onto your existing gutters in less than one day ! With LeafFilter, you'll never have to worry about water related damages from clogged gutters or gutter cleaning again. Backed by a lifetime, transferable warranty, homeowners with LeafFilter will never have to worry about their gutters again!
Learn more about the benefits of LeafFilter and request a free estimate!