One of the most daunting chores homeowners can ever face is organizing a cluttered garage. It's an area of the house that is often designated for storing anything you don't know where to put, and before you know it, a jumble of tools, appliances and sports equipment can accumulate into an unmanageable mess. If you've recently realized that it's time to restore some order to your garage, you'll need to set aside a free weekend to finally tackle this intimidating challenge. But fear not homeowners – here are a few simple DIY tips to motivate you into having the neat and orderly garage you've always dreamed of:
Divide and conquer
The first and arguably biggest step in organizing your garage is simply taking everything out of it. Start by going through all your belongings and sorting them by usage: for example, put all your sports equipment (golf clubs, baseballs bats, etc.) in one group and your tools (screwdrivers, power drills, etc.) in another. After you've categorized all your possessions, begin boxing them up so you'll have easier access to sort through them after you've added some new storing accessories to your garage. Find something you forgot you even owned in the first place? Donate it to your local secondhand store.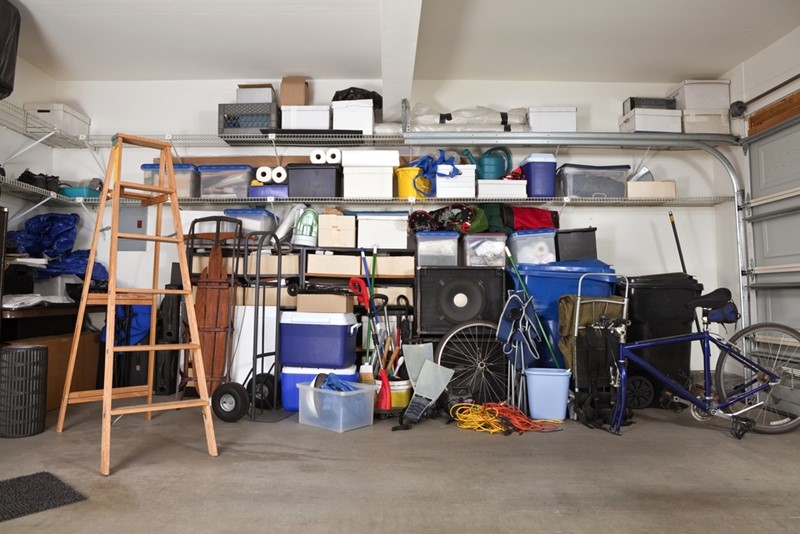 Free up space
After you have your garage all cleared out, it's time to decide how to utilize what precious space you have. The storage accessories (think cabinets, hooks, etc.) you choose will depend on the size and layout of your garage. The simplest way to free up space is to use freestanding shelving units, which allow you to stack anything vertically in rows without taking up room on the ground. While installing cabinets or shelves to keep possessions in order can be extremely resourceful, the installation process can be more time consuming and costly than other storage solutions. Drill some hooks in the ceiling to hold anything from bicycles to all kinds of sports gear.
Organize by category
Once you've figured out which types of accessories and storing units you're going to install, you'll need to plot out how to group all these possessions. Just because your garage is nice and tidy doesn't mean it's organized – you need to be able to easily locate whatever it is you need. Everything you use for yard maintenance, be it lawn fertilizer or pruning shears, should be contained in one section of the shelves or drawers you've installed. Keep all of your sports gear in an easy-to-access location so your kids don't have to endure an obstacle course to take out a football. The stuff you rarely use should be kept in storage bins and suspended on shelves close to the ceiling so it's out of the way of the things you more routinely use.
"Pegboards and magnetic strips are ideal for organizing smaller items."
Think outside the box
Sure, drawers and containers can keep all sorts of items out of sight and out of mind, but does that mean they're really organized? If you're constantly searching through cabinets to find that box of nails or tiny screwdriver you need, there are plenty of ways to optimize organization. Nail a board of wood to a wall and attach a few magnetic strips. This is a great way to keep all your metal tools (such as nails, wrenches and screws) safe, secure and in plain sight. You can also attach a pegboard to the wall and hang all sorts of containers for various tools, such as a tin can for measuring accessories or any assortments of cleaning equipment you keep in the garage.
Utilize your newly organized garage
The quickest way to let your garage go back to a chaotic state is to not spend any time in it. The more you're utilizing your garage, the more you'll continue to maintain orderliness. There are many ways you can create incentives for hanging out in the garage more often. Make yourself a workstation for any repair work you need to accomplish around the house, or designate a section of the garage as a workout area, complete with some free weights or a bench press station.