Summer means the beach, but what if you live hours away from sand? There are plenty of homeowners who live right on the beach, however, not all of us are fortunate enough to have a beach within walking or driving distance from our home.
Fortunately enough, you can create a beach paradise by installing your own oasis right in your backyard that you and your family can enjoy all summer long. If you're ready to spruce up your backyard and bring the beach to you, here are our top tips for turning up the ambiance.
Add Ambiance with Lighting
Effort: Easy
Investment: $
Creating mood lighting in your backyard is one easy and budget-friendly way to transform the look and feel of your backyard. The best thing is, there are plenty of options to choose from!
Think about hanging lanterns by your patio or lighting tiki torches. String lights around a tree or above your patio, and lighting candles all around your pool. Line your walkways with solar powered lighting fixtures to create a romantic glow. There are so many ways to mix and match to create a look that is unique to your home.
Build an Adult Sand Box
Effort: Medium
Investment: $$
If you long for feeling the sand beneath your toes while sipping a pina colada and listening to Jimmy Buffet, why not bring the sand to your own backyard? It really isn't as crazy as it sounds.
Find an area, maybe near your deck or patio and begin laying out your oasis. Use heavy vinyl landscape fabric to cut out the shape of a circle and secure it with landscape fabric u clips. Make a border with mini logs or rocks. Then, fill in the shape with your sand for the perfect retreat. This makeshift sand box doesn't have to be just for kids – adults can enjoy it too! Add a lawn chair or hammock for the perfect place to read a book or relax in the sun.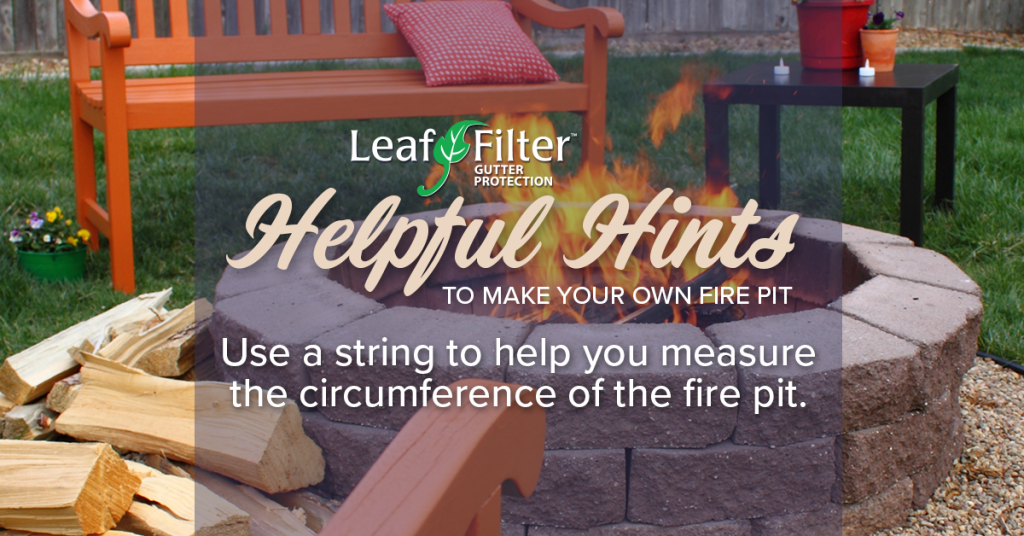 Create a Beachy Fire Pit
Effort: Medium
Investment: $$
There's nothing better than enjoying a fire on a chilly summer night. Oftentimes, it's the heart of the backyard. Luckily, creating your own fire pit doesn't have to be time-consuming. All you'll need is some large stones or bricks, string, a shovel, and some wood.
1. First, mark off where you want to build your fire pit. Choose an area away from your house and away from low hanging trees.
2. Determine the center of the fire pit with a rebar stake, then measure the circumference of the circle. You can use a string to help guide you.
3. Next, dig the space of to a depth of 6". Fill with concrete.
4. Begin to lay your wall stones around the perimeter of the hole. Continue stacking the stones so they are 12 inches above the surrounding ground.
Voila! Enjoy your new man-made fire pit!
Cool Off with a Splash Pool
Effort: High
Investment: $$$
If you don't have a pool in your backyard, a splash pool can be a great alternative. It's just the right size (7 feet wide, 13 feet long) for 2, or for one individual and a raft. Additionally, a splash pool can be aesthetically pleasing to your backyard, not only just a great place to cool off. Add some reclining chairs, festive pillows, and potted plants around the perimeter of your pool to finish off the perfect ambiance.
DIY Cabana
Effort: Medium
Investment: $$
Adding a cabana creates a shaded retreat that is reminiscent of a luxurious all-inclusive resort. Building your own cabana doesn't have to cost a lot of money or time. You can create your own cabana with a sailcloth roof and a wooden frame to create the perfect shaded retreat. Add gravel on either side to create a pathway that mimics a beach boardwalk and finish the decorations with some pillows, lounge chairs, lights, and potted plants.
Add Colorful Accessories
Effort: Low
Investment: $
For the finishing touches, add colorful accessories to create your perfect backyard beach. Beachy colors like turquoise, pinks, royal blues, and sea foam greens will make your backyard pop against neutral tones. Think about incorporating these colors into every area:
For your backyard table: Add funky placements, colorful napkins, quirky cups, and comfy decorative pillows. You can even paint your dining chairs and arrange them around a neutral tabletop.
On your deck and in your garden: Add a bright umbrella and striped outdoor rug to create an inviting place. Scatter decorative plant containers to stairways, around pathways, and around your deck.
With your lighting: Incorporate colorful lanterns above your dining table for a fun and playful vibe.
Bring the Beach to Your Backyard & Take Back Saturday
Here at LeafFilter, we have homeowner's best interests in mind. By protecting your gutters with a professionally installed gutter guard, like LeafFilter, you'll never have to worry about gutter cleaning again. This means you'll have more time to do the things that you love – like spending time with family at your homemade beach in your backyard. Learn how.
What have you done to bring the beach to your backyard? Leave your tips in the comment area below!