In recent years, purchasing fixer uppers has become very popular. By opting for a fixer upper rather than a move-in ready house, you can enjoy a variety of benefits including a lower mortgage payment, tax savings, quicker equity, the ability to personalize your house as you wish, and the chance to live in an affordable home in a great neighborhood.
If you do decide to go for a fixer upper or have already purchased one, you may be wondering how to prioritize the repairs it may need. Here are several fixer upper repairs that you should put at the top of your to-do list to avoid serious issues and costly expenses down the road:
Roof & Gutter Repair
Chances are high that the roof and gutters on your fixer upper are unable to function at their optimal level in the event of a rain storm or snowfall. Clogged or overflowing gutters as well as insufficient roofing can lead to a flooded basement, mold, mosquitoes, soffit and fascia rot, landscape erosion, a heaving driveway, and other serious home damages. To ensure your roof and gutters are in tip-top shape, you should hire a roof inspector as well as a gutter expert from LeafFilter.
A roof inspector will look for evidence of ceiling cracks and leaks, roof valleys and other areas where water may collect, and missing or broken shingles. The inspector will inform you of his findings and how to proceed with any roof repairs that may be necessary.
A gutter expert from LeafFilter will take a close look at your gutters and let you know whether a gutter replacement or repair is necessary. If gutter overflow or clogs are found, LeafFilter gutter guards may be recommend as well.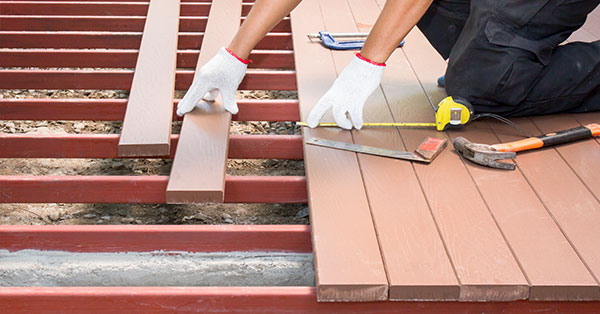 Structural Repair
Foundation issues often prompt hazardous cracking and shifting of a house. Therefore, it's vital to repair all structural problems prior to spending time on other, less-sensitive home improvement projects. Some of the most common signs of structural damage include split beams, masonry work, or piles of mud trails or dust. If you happen to spot one of these signs or notice something else that appears off, contact a contractor who will be able to further investigate the damage and suggest the proper plan of action.
Electrical and Wiring Repairs
If you're lucky, an electrical or wiring issue can make it difficult for you or others who live in your house to use lights and certain electronics and appliances. In more serious instances, electrical or wiring problems can lead to electrocution and fires which may result in death, emotional distress, and financial difficulties.
In addition to looking for lights that dim regularly or loose or hot outlets, you should consult a qualified electrician who may able to find problems that you have not come across on your own. While it can be pricey to hire an electrician, it can give you peace of mind and save you thousands of dollars and headaches in the future.
By taking care of these repairs, you will protect your home, family, and finances. Other than fixing overflowing gutters, a damaged roof, structural issues, and electrical problems, what repairs do you believe are a must in a fixer upper?