You likely have a never ending list of home improvement projects. When determining the details of a project, you may ask yourself whether you should tackle it on your own or hire a professional contractor. Although you may save money by working on your own projects, there are many benefits of hiring professionals that you should not overlook. These benefits include: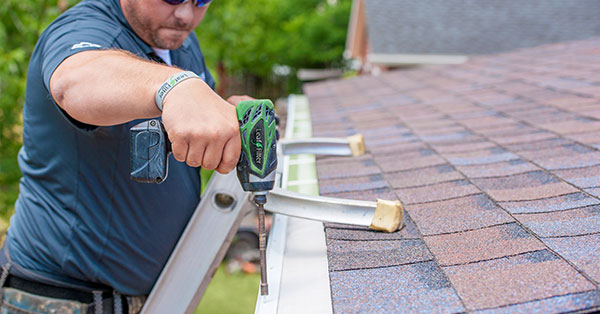 Time Savings
Your time is valuable. Rather than spending your free time on home improvement projects, you could be participating in hobbies or making memories with your family and friends.
Expertise
You may believe you can learn how to complete a home improvement project by simply watching a video online, reading a book, or asking a friend. While this is possible, it can take away from the quality of the project. Professional contractors have the skills and experience necessary to provide you with the highest quality of work.
A Reduced Risk of Mistakes
If you work on a home improvement project and make a mistake, your home may become unsafe. For example, faulty electrical wiring may cause a fire and is not worth the risk of doing yourself. Any projects that may be expensive to correct or may compromise your family's safety should be outsourced to a professional.
Access to Cutting-Edge Tools
As a homeowner, you may not own the cutting-edge tools and equipment that professional contractors have access to. Therefore, it may be difficult or even impossible for you to complete some projects on your own without investing in these costly tools.
Compliance with Permit Rules
Some home improvement projects such as additions, window installations, fencing installations, and siding changes require permits. By failing to obtain a permit, you could get into trouble with your city. A professional can take care of the process of obtaining a permit and give you peace of mind.
As you can see, investing in a professional contractor can offer you many benefits and save you a great deal of headaches down the road. At LeafFilter, we offer professionally installed gutter guards that will keep your gutters free of clogs for the lifetime of your home. Compare LeafFilter do DIY gutter guards.