School is coming to an end and your barbeque is fired up ready for the backyard parties. But before you take time to enjoy the summer weather, make sure you set the mood for summer inside and outside your home with these few tricks:
1. Build a better patio
If you live in the North or Midwest, then you know that you only have about four months to enjoy the sunshine and warm weather. Why not make those four months count by creating the best possible outdoor patio? In a few hours, you can lay pavers to create your patio, and pick out comfy furniture to decorate. You can even create the ultimate BBQ spot by going all out and creating an outdoor kitchen. The addition of a patio can add an extra "room" to your house that is the perfect place to enjoy some sunshine and entertain or relax and spend some time reading.
Related: Build a better patio.
2. Check your cooling system
Before the sweltering summer months set in, check your cooling system to avoid being stuck in the stifling heat. Change the filters and consider having an HVAC expert properly maintain your unit. This might also be a wise time to check for cracks around your doors and window and do any necessary caulking to ensure that your home is energy efficient!
3. Bring some of the outdoors – inside
Just like pumpkins signal the fall, fresh flowers like hydrangeas, tulips, or peonies, are a beautiful and affordable way to decorate your home and bring the spring and summer seasons to life. A big beautiful bouquet could be just what you are missing in your home. Don't forget to open the windows once in a while – letting the fresh air in and the stale, air-conditioned air out.
4. Add seasonal colors
You may want to switch out dark, warm décor for light, airy, and refreshing neutrals to signify summer. Switch out dark fabrics and weight textures and replace them with things that remind you of summer. Think crisp whites, light blues, pale yellows, and greens. For pops or color, add oranges, corals, and deep turquoises. Affordable décor such as throw pillows, frames, blankets, flowers, vases, and decorative boxes are an easy way to bring different colors into your home.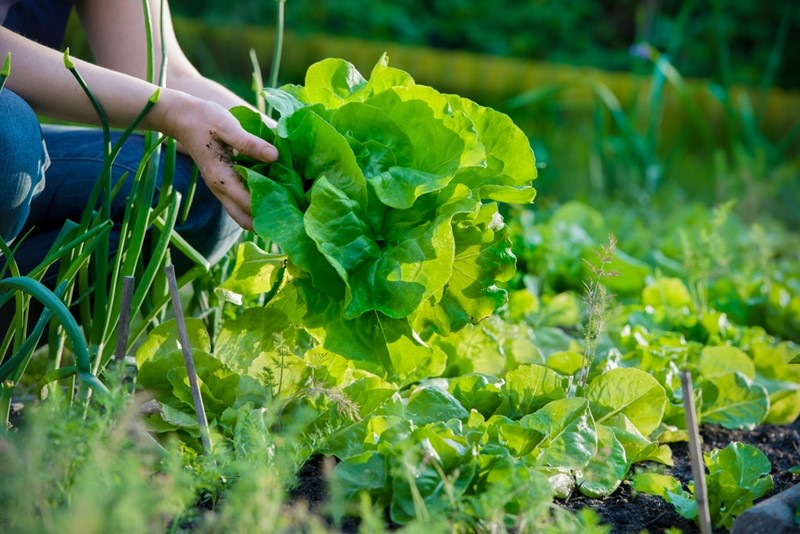 5. Plant a garden
Summer vegetables make a great side dish to any barbeque and there is nothing more satisfying than growing your own. Lettuce, tomatoes, and cucumbers in particular thrive in hot weather. If you are a beginner, check out more tips for growing your own vegetable garden.
6. Clean out your gutters
Your gutters are an integral part of your home – protecting your foundation from any costly and serious damage. Clean your gutters to prepare for heavy summer storms and make sure there is nothing obstructing your downspouts. LeafFilter provides free eavestrough cleaning and gutter inspections with every installation of their #1 gutter protection.
7. Painting
If painting has been on your to-do list, complete this task now, before the weather gets too hot. When painting, ideally you'll want to open the windows in order to let out the paint fumes. This becomes more difficult in the summer when it becomes too hot.
[lf_ad campaign="reviews"]