If you are a homeowner looking to enhance your home, adding a stone fireplace is a great way to do so. A stone fireplace can add luxury, warmth, romance, and lasting beauty to your home. Stone fireplaces are also affordable, durable and fitting for a living room, family room, a master bedroom, and even a backyard. Here are several stone fireplace design ideas that you can choose from to improve the look and feel of your home: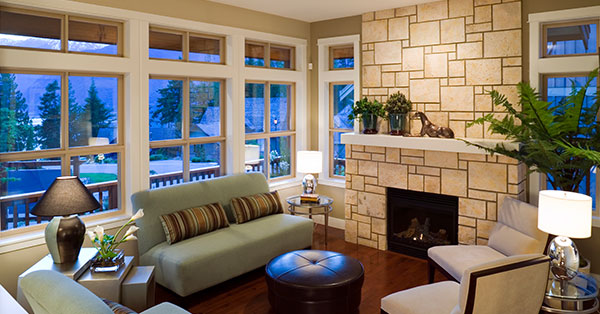 Painted Stone Fireplace
Once your stone fireplace gets installed, you have the option of painting it any color you wish. Some homeowners paint their stone fireplace in a color that matches their furniture. Others opt for a bright color that makes their fireplace pop. Chalk paint is ideal for stone fireplaces because it can keep the stone looking natural.
Twisted Stone Fireplace
Twisted stone fireplaces form swirls and twists around the beams. They are ideal for large rooms and often take over and transform an entire wall. Since twisted stone fireplaces are less common, they are sure to make your home a real standout.
Rustic Stone Fireplace
If you're a fan of the rustic look, a rustic stone fireplace may be perfect for your home. Rustic stone fireplaces are typically comprised of big stones and are not as detailed as some of the more modern fireplaces.
Outdoor Stone Fireplace
You don't have to place a stone fireplace in the inside of your house. Stone fireplaces actually look more natural outdoors and can add a unique element of comfort and coziness to your backyard. Outdoor stone fireplaces also come in more shapes and designs than indoor stone fireplaces.
Neatly Stacked Stone Fireplace
If you're searching for a classy stone fireplace design, you can't go wrong with a fireplace that features neatly stacked stones. When stones are stacked in straight, clean lines like bricks, your stone fireplace will get a simple and classy look.
Regardless of which type of stone fireplace you choose for your home, you'll bring style, class, and elegance to your space. While you can install a stone fireplace on your own, it's best to hand this task over to a professional who has the experience and skill set needed to bring your vision to life.