Remodeling Tips for Small Kitchens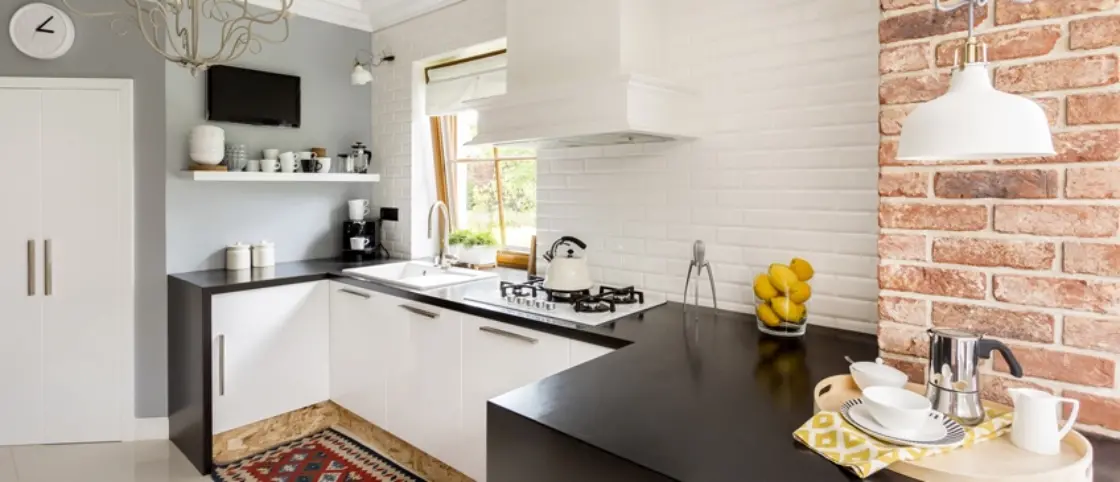 If you have a small kitchen, you may be wondering how you can remodel it to turn it into a more desirable place to cook, eat, and entertain. Fortunately, there are a variety of ways you can remodel your small kitchen and make the most out of your limited space. Here is a brief list of some of the best remodeling tips for small kitchens:
Install a Built-In Cutting Board
Although cutting boards are a necessity for anyone who enjoys cooking, they often take up a great deal of space in cabinets, drawers, and countertops. For this reason, it's a good idea to install a built-in cutting board so that you can save on space.
Ensure Adequate Lighting
By ensuring your kitchen features adequate lighting, you can make your small kitchen appear larger. You should invest in overhead lighting, under cabinet lighting, and ambient lighting.
Add a Backsplash
In addition to being decorative, backsplashes are practical. They can add some excitement to your kitchen while protecting your walls from food splatter. Since you don't have a great deal of square footage, you can splurge on a high quality backsplash that aligns with your style.
Take Down a Wall
One of the most effective ways to make your small kitchen appear larger is to take down a wall. Taking down a wall can help you create an open kitchen concept and give you room for an island or peninsula that can give you an extra area to gather around and eat at.
Add Open Shelves
Open shelves are ideal for small kitchens because they offer the same amount of storage as wall cabinets and can give your kitchen a more airy and open vibe.
Consider a White Palette
If your small kitchen currently features dark cabinetry and furnishings, you should consider replacing them with white ones. A white palette can reflect light and make your kitchen appear twice as big, especially when paired with ample amounts of natural lighting.
Opt for Smaller Appliances
Smaller appliances can preserve a significant amount of space in a small kitchen. You should opt for an 18-inch wide dishwasher rather than a 24-inch wide one. In addition, select a slender fridge and a smaller range.
With these tips, you can turn your small kitchen into an attractive and practical space.