Replacing a garage door can be costly, time-consuming and annoying. Therefore, if you are fortunate enough to have a garage that's attached or detached to your home, you should make it a priority to maintain its door. With the tips listed below, you can increase the longevity of your garage door and avoid the hassle that comes with having to replace it.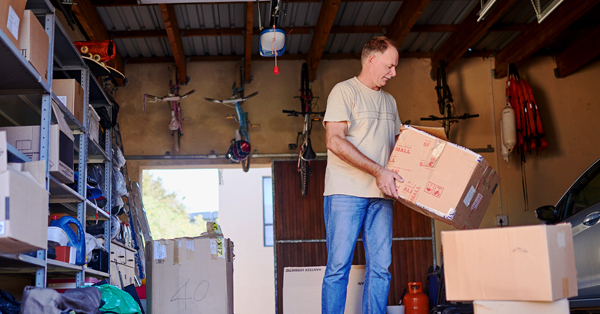 Lubricate Moving Parts
In order for all of the parts of your garage door to run smoothly, they need to be lubricated on a regular basis. For this reason, you should use a special lubricant to lubricate the wheels, tracks, hinges, and other moving parts of your garage.
Tighten All Screws and Bolts
If you hear a loud sound coming from your garage, there may be some loose screws and bolts. You should check all of the connecting nuts and bolts to make sure they are tight. In the event that they are loose, you will need to tighten them.
Investigate the Weather Stripping
You should find weather stripping installed around the edge of your garage door. Since the weather stripping is responsible for preventing water from coming into your garage during heavy rainfall, you should investigate it and make sure it is in good condition.
Adjust the Electric Opener
The electric opener for your garage should be equipped with knobs on the side that will give you the chance to adjust the door. When you adjust the electric opener, be sure that the door is closing tightly and there are no issues with the motor bringing the door up and down.
Check the Sensor System
The purpose of the sensor system on your garage door is to prevent the garage from closing on you, a family member, guest, or pet. Check the senor system and make sure that the sensors are operating correctly.
If you notice any issues with your garage door, it is in your best interest to call a professional garage door company. They can pinpoint the exact problem with your garage door and perform the necessary repairs. Since many of garage door repairs are dangerous for homeowners, seeking professional help is a smart move.