Clogged gutters can take a toll on your largest investment, your home. If you would like to protect your home, keeping your gutters free of debris is a must. By doing so, you can reduce your risk of landscape erosion, a heaving driveway, mold, structural damage, basement flooding, and other costly and annoying damages.
Fortunately, you don't have to climb a ladder to clean your gutters or invest in gutter cleaning services every year in order to keep your gutters in tip-top shape. A high quality gutter guard system like LeafFilter can keep your gutters free of clogs for the lifetime of your home. Let's take a closer look at what you can expect from LeafFilter: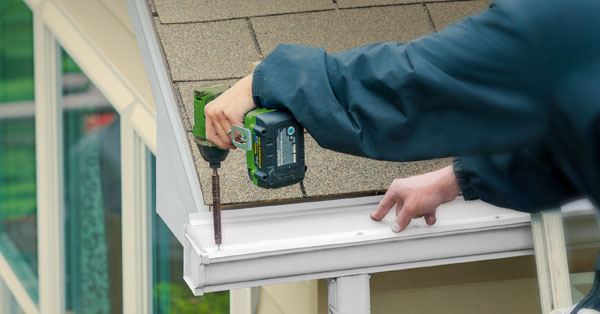 Protection From All Types of Debris
LeafFilter contains no holes, gaps, and openings. It was specifically engineered to keep all types of debris out of your gutters. You can expect LeafFilter to allow nothing but water to ever enter your gutters. LeafFilter will protect your gutters from the following types of clogs:
Snow & Ice
Insects & Pests
Moss & Pollen
Pine Needles
Dirt
Leaves
Shingle Grit
Seed Pods
Installation on Your Existing Gutters
Unlike other gutter guard products, LeafFilter installs directly on top of your existing gutters. With LeafFilter, you do not have to spend thousands of dollars on new gutters. Thanks to its low profile design, you won't be able to see LeafFilter from the ground. You can choose from a number of different colors so that our system matches your home.
A Lifetime, Transferable Warranty
LeafFilter is so confident that our gutter guard system will keep your gutters clog free for the lifetime at home that we offer an industry-leading, lifetime transferable warranty. In the event LeafFilter allows your gutters to clog with debris and overflow with water, we will repair the issue or refund 100% of the material purchase price for LeafFilter material installed on your home.
Request a Free Estimate Today
To learn more about what you can expect from our revolutionary gutter guard system, we encourage you to request a free estimate today. One of our friendly and knowledgeable representative will investigate your gutter and show you how LeafFilter can keep them from clogging.