With the summer season fast approaching, most homeowners are busy planning barbecues, vacations, and various summer activities that will allow them to enjoy the sunshine and blue skies with their loved ones. Unfortunately, they often overlook summer gutter cleaning and as a result experience costly home damages that hinder their summer plans.
If you are a homeowner, you must make it a top priority to ensure your gutters are clean and clear of debris such as leaves, flowers, seeds, and even small animals like birds and squirrels. In order to do so, you can clean your gutters yourself, hire a gutter cleaning service, or invest in a high quality gutter guard product like LeafFilter. Let's take a closer look at the pros and cons of each option.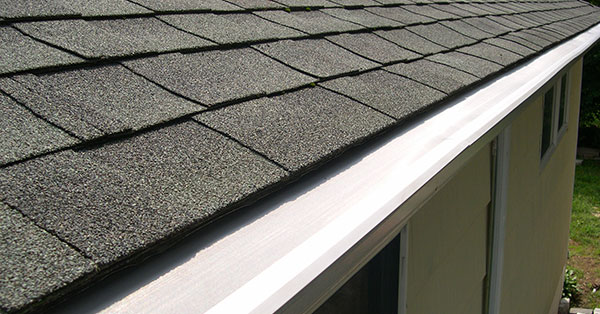 Clean Your Gutters Yourself
Although cleaning your gutters yourself may reduce the cost of gutter cleaning, doing so is incredibly dangerous and time-consuming. You will have to spend a few summer afternoons getting up on a ladder and cleaning your gutters with your two hands. Since thousands of ladder injuries and deaths arise each year, refraining from cleaning your gutters yourself is a smart decision.
Hire a Gutter Cleaning Service
To keep yourself off a ladder and make the most of your precious free time this summer, you can hire a gutter cleaning service. Gutter cleaning service professionals have the experience and resources necessary to provide your home with clog-free gutters. While hiring a gutter cleaning service is a safer option than cleaning your gutters on your own, it's not ideal. You'll have to hire the service every few months and it will never completely fix your clogged gutter problem.
Invest in LeafFilter
Instead of cleaning your gutters yourself or hiring a professional to do so every few months, you should make a one time investment on LeafFilter and forget about the daunting chore of gutter cleaning for the lifetime of your home.
LeafFilter is a permanent solution to clogged gutters and can save you thousands of dollars in home damages like roof leaks, basement flooding, landscape erosion, and a heaving driveway. With our cutting-edge gutter guards, you can make no clean gutters a real reality.
Request a Free Estimate Today for No Clean Gutters
To spend your summer doing the things you love and forget about the hassle and high cost of gutter cleaning forever, request a free estimate from LeafFilter today. You have nothing to lose and no clean gutters to gain.