Let's be honest. Gutter cleaning is a chore that no homeowner actually looks forward to. It's dangerous, disgusting and can really put a damper on your day. The good news is that there are a variety of ways to make gutter cleaning easier. Here at LeafFilter, we encourage you to try the following tips if you'd like to make the process of cleaning gutters less daunting or eliminate it altogether.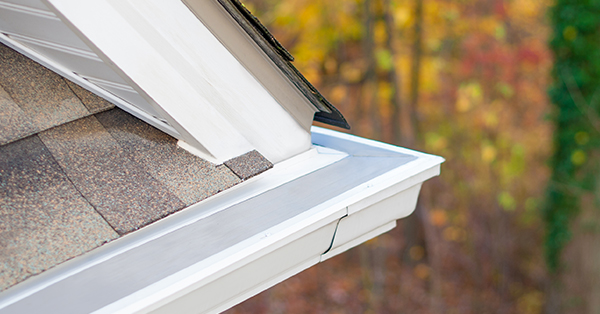 Take Advantage of Gutter Cleaning Tools
There are a variety of tools on the market that are designed to make cleaning high gutter gutters easier. Some examples of these gutter cleaning tools include vacuum attachments, gutter sprayers, clamp accessories, and rotary gutter cleaning systems.
Hire a Gutter Cleaning Service
Due to the danger that comes with climbing a ladder to clean your gutters, it's a good idea to hire a gutter cleaning service. This way, you can ensure your gutters are cleaned professionally and don't have to worry about ladder falls or wasting your precious free time on this disgusting home improvement task. Find out what to look for in a gutter cleaning service.
Invest in Gutter Guards
Believe it or not, you can avoid cleaning high gutters forever by simply investing in high quality gutter guards. Gutter guards are designed to keep a variety of debris out of your gutters. They eliminate the chore of gutter cleaning and can leave your gutters clog-free while giving you the peace of mind you deserve.
Rather than wasting your hard earned money on DIY gutter guards that may only temporarily keep your gutters from clogs, opt for LeafFilter. When combined with your existing gutters, LeafFilter micro-mesh gutter guards create a completely sealed system that prevents anything, except for water, from entering your gutters. With LeafFilter, you can protect the following types of debris from clogging your gutters:
Pine needles
Insects and pests
Snow and ice
Seed pods
Leaves
Moss and pollen
Additionally, LeafFilter gutter guards are backed by an industry leading, lifetime, transferrable warranty. If you're interested in learning more about how LeafFilter can take away the chore of gutter cleaning and protect your home from serious and costly damages, request a free estimate today.