Gutter cleaning is a daunting yet very important home chore that protects against costly and annoying home damages such as basement flooding, landscape erosion, and a heaving driveway. If you'd like to keep your gutters free of leaves, pine needles, shingle grit, and other debris, you must invest in gutter cleaning services on a regular basis. Unfortunately, gutter cleaning services are far from cheap. For this reason, LeafFiler has compiled this handy guide on how to save on professional gutter cleaning.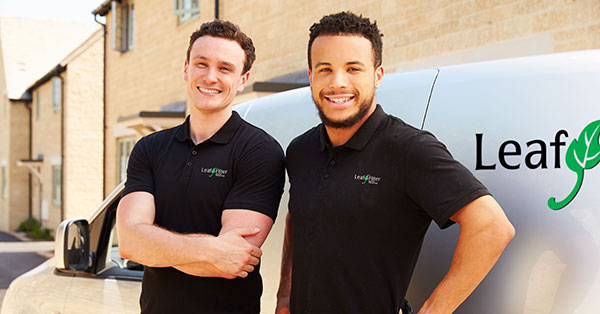 Shop Around
Not every gutter cleaning company charges the same price. Therefore, it is in your best interest to call and/or email different companies so that you can compare estimates and ensure that you are getting the very best deal.
Search for Coupons and Special Promotions
The internet as well as print publications are loaded with coupons from home improvement companies. You can perform a simple online search for "gutter cleaning discounts" to see whether any useful coupons or promotions appear. In addition, you can search for coupons and promotions in coupon books or newspapers you receive in the mail.
Subscribe to a Newsletter or Join a Frequent Buyer Club
Sometimes, gutter cleaning companies offer exclusive discounts to customers who frequently utilize their services and are a member of their frequent buyer club. You may also enjoy these exclusive discounts if you subscribe to the company's newsletter or mailing list.
Refer Friends
Most companies that sell gutter cleaning services reward customers who refer their friends and family with discounts. For this reason, if you come across a gutter cleaning company you like, inquire about their referral program and participate in order to save big.
Invest in LeafFilter
The easiest and smartest way to save on gutter cleaning is to invest in LeafFilter gutter guards. When you do so, you'll be making a one-time purchase that will eliminate the need for gutter cleaning for the lifetime of your home.
You won't have to spend your precious free time searching for deals on gutter cleaning because you won't ever have to clean your gutter again. To find out how you can permanently solve your clogged gutter problem with LeafFilter, we encourage you to learn more about our product and schedule a free estimate today. You have nothing to lose and clean, maintenance-free gutters to gain.