Caring for aging parents is no easy task. In fact, it can be quite challenging. The good news is that there are a variety of tips that can help you protect your own health and happiness while providing your parents with the high quality care they deserve. These tips include: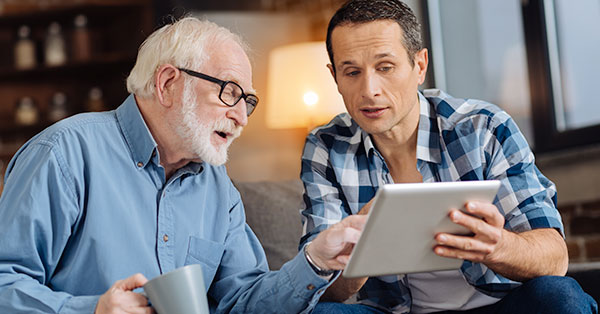 Determine How Much Care Is Needed
You should take the time to figure out how much care your parents really need. Do they simply need assistance with everyday tasks such as bathing and grooming or do they have a chronic condition that requires round-the-clock care?
Be Realistic
Once you understand how much care your parents, need, be realistic about how much of it you can provide. If you work, have children, or other responsibilities, you may find it difficult to provide your parents with all the care they need without feeling burned out.
Ask Other Family Members to Help
If you have siblings or other family members that have a close relationship with your parents, ask them to help you care for your parents. By splitting caregiving responsibilities, everyone can contribute to your parent's health and wellbeing and you won't feel the burden of doing everything on your own.
Minimize Financial Pressure
It is important to understand that caring for a senior is costly. To keep your finances in check and minimize financial pressure, think of ways you can save money on your parents' medical bills and prescription medications. Finding government programs to help pay for caregiving costs can help as well.
Consider Professional Help
If your parents have extensive needs or you have too many professional and personal responsibilities to care for them on your own, consider hiring professional help. You can consult a geriatric care manager who can help design a care plan with the appropriate resources for your parents. The care plan may involve respite care and/or in home care services.
Outsource Home Improvement Tasks
Your parents may be unable to take care of their home. If you would like to avoid caring for their home in addition to their health and wellness, outsource home improvement tasks. You can hire a cleaner or invest in a gutter guard such as LeafFilter so that your parents never have to worry about cleaning their gutters again.
If you're interested in learning more about LeafFilter, request a free estimate today.