If you bought a house with an unfinished basement and would like to add function to your home while increasing its value, finishing your basement is a smart move. To make it easier for you to make the most out of your basement remodeling project, LeafFilter has compiled this handy list of tips. By following these tips, you'll enjoy a finished basement and more space for you and your family to enjoy.
Solve Moisture Issues
Many unfinished basements have moisture issues because of leaking or dampness. The good news is that most moisture issues can be solved by evaluating the drainage patterns of your home and fixing any system flaws that may be responsible for adding water in your basement.
Believe it or not, your gutters may be full of leaves and debris, and cause basement flooding as a result. In order to prevent clogged gutters and ensure water is being diverted away from your home, investing in a quality, micro-mesh gutter guard product like LeafFilter is a wise decision. LeafFilter will ensure your gutters are clean and clear for the lifetime of your home. With our gutter guards, you will never have to worry about the inconvenience and danger of gutter cleaning.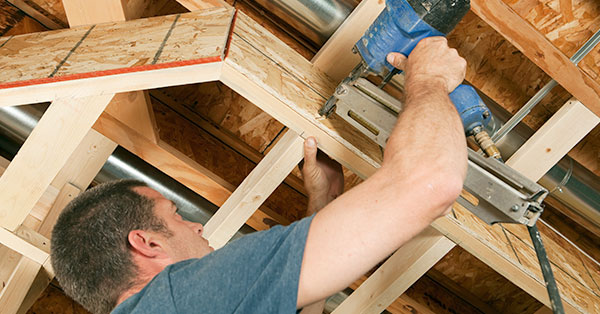 Consult a Professional to Check Mechanical Equipment
Prior to transforming your basement into a useful, functional space, you must make sure that all of your mechanical equipment is running properly. In order to do this, you should hire a professional who can thoroughly investigate your water heater, furnace, well pump, and fuel oil tank.
He or she can make sure there are no carbon monoxide issues, inform you of any maintenance that may be necessary, and let you know whether your mechanical systems will be safe and functional after the basement renovation.
Once you've fixed any moisture problems and consulted a professional to check all of your mechanical equipment, you can transform your warm and dry basement into any kind of space you desire. You may choose to turn it into a workshop, a movie theater, exercise center, or guest room. After you've figured out what to do with your basement, you may want to consider adding:
Hardwood or laminate floors
Mold-resistant dry wall
Artificial lighting fixtures
Painted walls
Have you finished your basement? If so, tell us what you did with your new, updated space in the comments below.