You use the bathroom in your home multiple times each day. Therefore, it only makes sense to turn it into a luxury escape that you actually look forward to visiting. With a bit of planning and attention to detail, you can turn an outdated or average bathroom into a space that you can truly relax in after a long day. Here are some tips to help you create a more luxurious bathroom.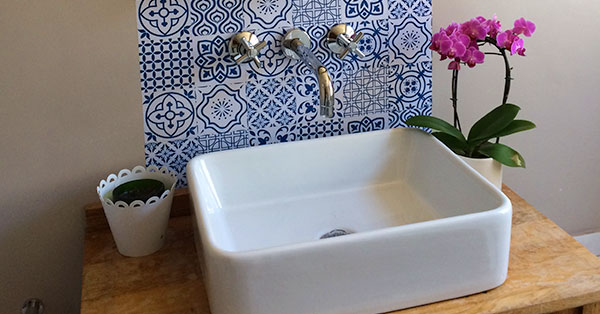 Luxury Bathroom Materials
Some examples of luxury bathroom materials are marble, travertine, and limestone. Although they are a bit costly, they are essential for creating a more high-end look and feel. It's best to use the same material on the floors and walls.
Artwork
You spend so much time in your bathroom that it only makes sense to spruce it up with a bit of artwork. Consider adding a gallery wall or a large piece of artwork that ties the whole room together.
Additional Seating
If your bathroom is large enough, add additional seating. A small stool or ottoman can give your bathroom a more elegant look. You can use the extra seat as a place to apply your makeup or simply relax and enjoy a good book or magazine.
Greenery
A bit of greenery can do wonders for your bathroom. In addition to clearing the air, plants can easily add color, personality, and fun to your bathroom. Since the bathroom contains more humidity than other rooms in your house, it'll be a breeze to keep the plants alive.
A Bathtub Tray
If you're goal is to create an in home spa, you can't go wrong with a wooden bathtub tray. You can use it to keep your book, loofah, and even a glass of wine.
Add a Statement Chandelier
A statement chandelier can easily create an upscale look to your bathroom. If you'd like more lighting, you can also add small lamps and candles throughout the space.
By following these tips, you can give your bathroom a more luxurious look and create a space you actually look forward to spending time in.