Are you a homeowner with an unfinished basement? If so, you probably rarely go in there because it is one of the most dreary and unwelcoming rooms in your house. Fortunately, there are ways to spruce up your unfinished basement and turn it into an environment that you actually want to spend time in. Here are just several of many unfinished basement ideas:
Add Area Rugs or Foam Mats
It's likely that your unfinished basement has a concrete floor. Area rugs or foam mats with bright colors or fun designs can really brighten up the floor space. Prior to adding area rugs or foam mats, make sure that your basement floor is free of moisture by purchasing a dehumidifier or investing in basement waterproofing if your humidity issues are more serious.
Install Storage Space
Since you're fortunate enough to have a basement, you might as well use it to store some of your seasonal or rarely used belongings. You can add shelves and dedicate each shelf to a certain type of item. For example, one shelf can be used for sporting equipment while another one is for off-season clothing or cleaning supplies.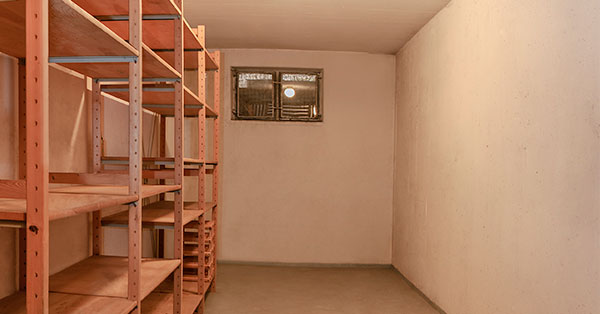 Set Up a Home Gym
One of the greatest unfinished basement ideas is to create a home gym. You can add mirrors to the workout area to make it appear like an open space and include a treadmill, elliptical, free weights, mats, and any other fitness equipment you use. With the convenience of a home gym, you'll be more motivated to work out.
Create a Movie Theater
If a home gym is not for you, consider creating a movie theater in your unfinished basement. Since most basements get minimal natural lighting, it's the ideal space to add a comfortable couch, blankets, pillows, and a flat screen television so that you and your family can watch your favorite movies and television shows in a cozy atmosphere.
Change the Lighting
Warn lighting is everything and can really change the dark mood of an unfinished basement if it's incorporated correctly. You can add floor lamps and/or string lights to different areas of the basement so that you aren't surrounded by fluorescent lighting every time you go downstairs.
Seal and Paint Walls
Sealing and painting your walls can make a huge difference in the feel of your unfinished basement. Prior to painting any concrete walls, make sure you thoroughly scrub away any stains from mildew, fix cracks with cement and use a concrete primer to prime the walls. For best results, masonry paint is highly recommended.
As you can see, there are countless unfinished basement ideas that can turn a basement that has not been completely finished into a more welcoming space. What will you do to improve this room that get a bad rep all too often?