Now that it's almost winter, you may be tempted to let your garden die. Fortunately, there are a variety of winter friendly plants you can grow in your yard. Here at LeafFilter, we recommend the following winter friendly plants to transform your bland and cold winter landscape into a beautiful winter wonderland that is sure to turn heads left and right.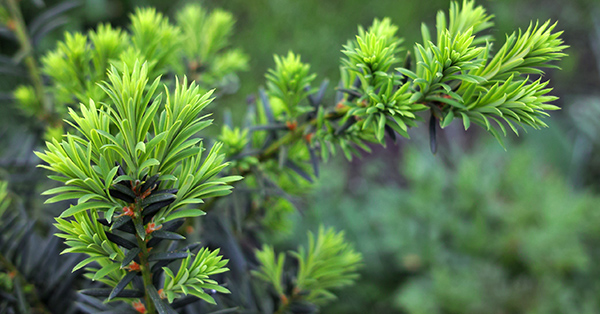 Camellias
Camellias come in a wide array of shapes and colors to meet your particular preferences. They are known for surviving exceptionally well in winter climates and can add some color to your winter garden.
Japanese Yew
The Japanese Yew will have no issues surviving in the winter because it's resistant to droughts and does not require a lot of sunlight to thrive. Consider placing Japanese Yew plants on your porch or use them to line your path or fence.
Snowdrops
Snowdrops are attractive plans that feature the word snow in their name because they can easily survive cold temperatures and a great deal of snowfall. They have linear leaves and a single white drooping bell flower with six tepals in two circles.
Evergreen Holly
Thanks to their dots of red, evergreen holly bushes will brighten up your landscape, especially on snowy days. They are the perfect plants to help you and your family get into the holiday spirit.
Bergenia
Bergenias are the ideal plants if you're in search of some color for your winter garden. They range in color and can be purple, bronze, or white. If you choose to plant bergenias, you should water them regularly throughout the winter season.
Crape Maple
To give your garden a unique look and feel, consider planting the crape myrtle. This plant features distinct grayish brownish bark that peels in patches along the branches and trunk. Since crape maples are sensitive to salt that dissolves in the soil, plant them away from irrigation.
Hellebores
For a low maintenance winter plant, you can't go wrong with hellebores. On this plant, you'll find pretty cupped blossoms that range in color from white and pale pink to maroon. Plant hellebores in sheltered areas under trees.
You don't have to give up your garden this winter. Simply plant these winter friendly plants so that you can sit back, relax, and take in all the beauty that your garden has to offer.