We all know that dreaded feeling: Your cluttered gutter has finally reached the point that ignoring its staggering accumulation of leaves and debris can only end in sheer chaos. Of course, the trickiest part is summoning the motivation to actually brave the potential vertigo of a rickety ladder and spend quality weekend time attending to gutter maintenance. This is where investing in a gutter guard from LeafFilter comes in handy. But why, exactly, should you guard your gutter system?
From avoiding the consequences of clogged eaves to eliminating the hazards of fixing this predicament, the advantages of adding gutter guards to your home are plentiful. Let's take a look at how gutter guards help keep your mind away from gutters and toward your more leisurely pursuits:
Preserving your gutter
If you view your home's gutters as nothing more than mere inconveniences whenever you experience clogged gutters, it's time to understand their beneficial purpose. For starters, gutters are the essential accessory for ensuring water never infiltrates your home whenever it's pouring outside. When water accumulates on your roof, several negative consequences may arise, including the following:
• Leaks or flooding
• Moss or mold buildup
• Wood root development
• Mosquito and pest infiltration
• Ice damming during winter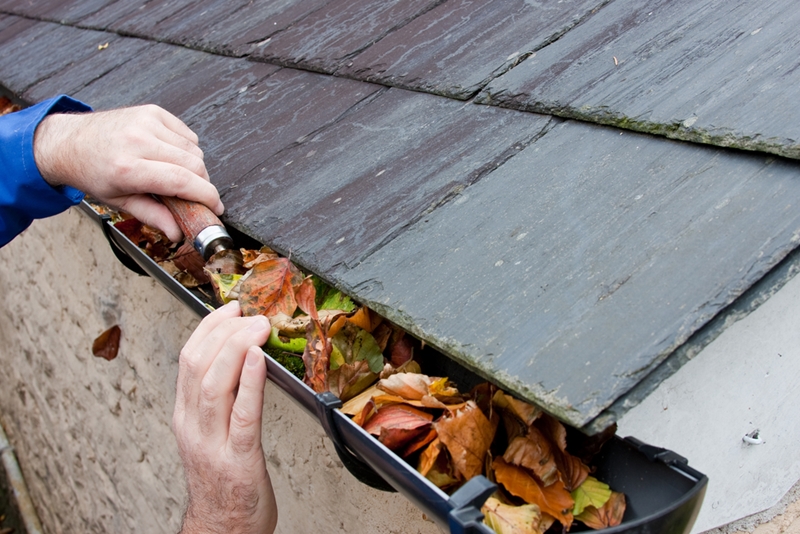 How gutter guards work
Not properly guarding your gutter system can lead to more unfortunate results that don't even relate to your roof. When water is incorrectly channeled from your house, you may experience a variety of setbacks ranging from exterior damage to landscape erosion, driveway cracks and basement leaks. To put it simply, guarding your gutters with LeafFilter can not only effectively monitor your gutter maintenance, but potentially save you from spending thousands of dollars in repairs in the long run.
Once you have LeafFilter installed onto your gutters, get ready to sit back, relax and keep your ladder and maintenance tools in the shed. Gutter guards from LeafFilter are comprised of a stainless steel micro mesh screen that's supported by a vinyl body. LeafFilter is installed on your home's existing gutters and it does not disturb your roof or shingles.
"To truly consider the advantages of installing a LeafFilter gutter guard onto your roof, you need to start thinking about the bigger picture."
The micro mesh material of a LeafFilter gutter guard is so finely woven that it eliminates any form of debris that can build up within your gutter rail. A grain of sand can't even fit between the holes of mesh screen, so it's guaranteed that only water flows through into your gutter system. The rigid vinyl frame that supports the filter is also designed to be sun, fade and temperature-resistant, so it's up for whatever challenges the unpredictable weather can bring to your home. Finally, LeafFilter has a subtle drip-edge that helps keep the front of the gutter clean. Leaves, pine needles and other debris is diverted over the drip edge while water is pulled through the micro mesh screen into your gutters.
Other benefits
To truly consider the advantages of having LeafFilter gutter guards installed on your home, you need to start thinking about the bigger picture. On top of being guaranteed that you'll never have to endure clogged eaves again, you can also rest assured that your purchase will be accompanied with a lifetime, transferable warranty. They're typically installed in less than a day and will work with your existing gutters, meaning you'll never have to break out the ladder and worry about an afternoon spent sifting through leaves and algae buildup again. These are just a few of the ways guarding your gutter can improve and continue preserving your home.