Gutter guards are a great investment for any home! If you're considering protecting your home with the help of gutter guards, there are a few things to take into consideration. The first decision you'll need to make is whether to tackle DIY gutter guards or invest in a professionally installed system. The best option is to spring for a professionally installed system. Here's why:
1. Safety
First and foremost, you must have a concern for personal safety. Tackling DIY gutter guards is not an easy task. In fact, it comes with a lot of risks. Climbing a ladder to install the product puts you at risk of ladder falls. Ladder falls are one of the leading causes of serious, and even deadly, injuries.
Additionally, because man animals, such as squirrels, raccoons, bees, and even snakes, find gutters to be a cozy home, they may have unknowingly made a home in your gutters. Disturbing a wild animal in its home means you may be bitten, stung, scratched, or otherwise attacked by them. The risk of being injured by any animals should not be ignored, as this can lead to serious diseases and infection.
A professional gutter guard installer will have all the safety equipment necessary to install your gutter guards without issue.
2. Identification of necessary roof and gutter repair
To an untrained eye, roof and gutter issues may be extremely hard to spot. If left unattended, these issues can compound into bigger and more costly problems. That's why it's important to identify and take care of any necessary roof and gutter repair. A professional gutter guard installer works with gutters (and, by extension, roofs) all day, every day. They're experts in what is normal and what isn't.
That's why they'll be able to tell you with certainty whether your home requires and roof and gutter repair. If you DIY your gutter guards, you may fail to notice these issues and end up having to pay for huge repairs down the road.
3. Licensed and insured workers
Professional gutter guard installers do everything they possibly can to remain safe while completing a job. Unfortunately, accidents do occasionally happen. A strong gust of wind may set the ladder off balance or a swarm of bees may be hiding in the gutter system. Luckily, the fallout from these scenarios can be minimized by a licensed and insured professional. As a DIY'er, there's always some risk of injury.
However, you may not be protected under your personal insurance for certain types of accidents or damages, in which case, you'd have to pay out of pocket. It's much better to allow a professional – with the proper protections, of course – to do the job for you. It's worth the peace of mind.
4. Protected by warranty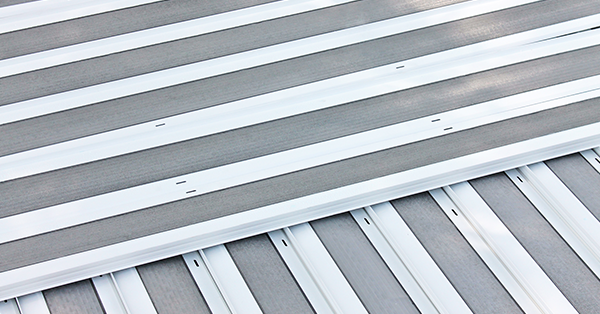 Unfortunately, if you tackle DIY gutter guards, your work won't be protected under a warranty. Professional jobs are typically protected by a warranty that will cover the cost of repairs or product replacement in the event of a faulty installation or defective product. LeafFilter, in particular, is backed by a lifetime, transferable warranty with a 100% money-back guarantee. You won't enjoy the same protections from a DIY gutter guard from a big box store.
Every LeafFilter installation comes with these benefits and so much more. Fill out the free estimate request today, and we'll be happy to take care of your gutters for you!