What to Do If Your Gutter Corner Leaks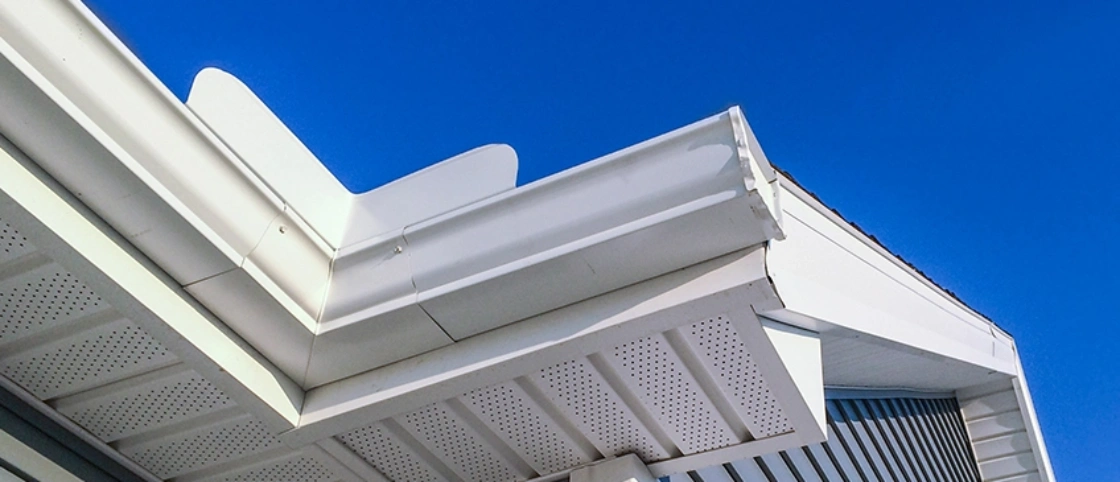 If your gutters are old, clogged with debris, misaligned, or damaged from severe weather, you may notice your gutter corner has begun to leak. There are many reasons you may be experiencing a leak, but the big question is, what can you do to fix it?! Fixing a leaking gutter miter requires a ladder, which comes with extreme safety hazards. That's why repairing the gutter miter is not a job to DIY. Call the gutter pros here at LeafFilter to help you solve the problem. Here's how we'll help:
Determine Whether It Can Be Fixed With a Gutter Patch
Our trained professionals will inspect your gutters to determine whether the leak can simply be patched, or if the whole gutter needs to be replaced. A gutter patch is a quick, simple fix, but may only last temporarily. Our gutter pros can also install a brand new seamless gutter system if your gutters need to be replaced altogether. Seamless gutters limit the use of gutter miters, which means you can stop worry about your gutter corner leaking. It's important for you to discuss your options with your gutter installer in order to find the best solution for your needs.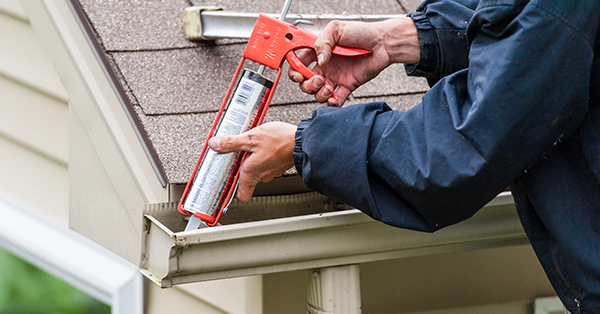 Clean, Seal and Realign Your Entire Gutter System
As part of our tried and true process, our gutter installers also clean, seal, and realign your gutters for optimum performance. This will also help prevent any future gutter leaks, and ensure proper water diversion. No longer will you have to worry about the foundation damage, insect infestation, or mildewed siding that comes with dripping gutters!
Install LeafFilter Gutter Protection for Maximum Performance
Your professional gutter installer will also install our top of the line gutter protection system. Our product, made with surgical grade stainless steel micro mesh, will allow nothing but water into your gutters. LeafFilter is also backed by a lifetime, transferable warranty, so you'll never have to worry about dealing with the damages of clogged gutters, ever again.
Don't Wait for Gutter Issues to Appear
Whether you're worried about an existing gutter corner leak or you haven't experienced any issues with your gutter system whatsoever, there's no reason to wait any longer. Protect your biggest investment – your home – from the damages of clogged gutters with the help of LeafFilter. You'll save yourself a lot of time, money, and heartache by taking this one preventative measure.
Our gutter pros are happy to help you solve all of your gutter issues, so fill out the form on our website today to see how we can assist!