Best Gutter Guards for Pine Needles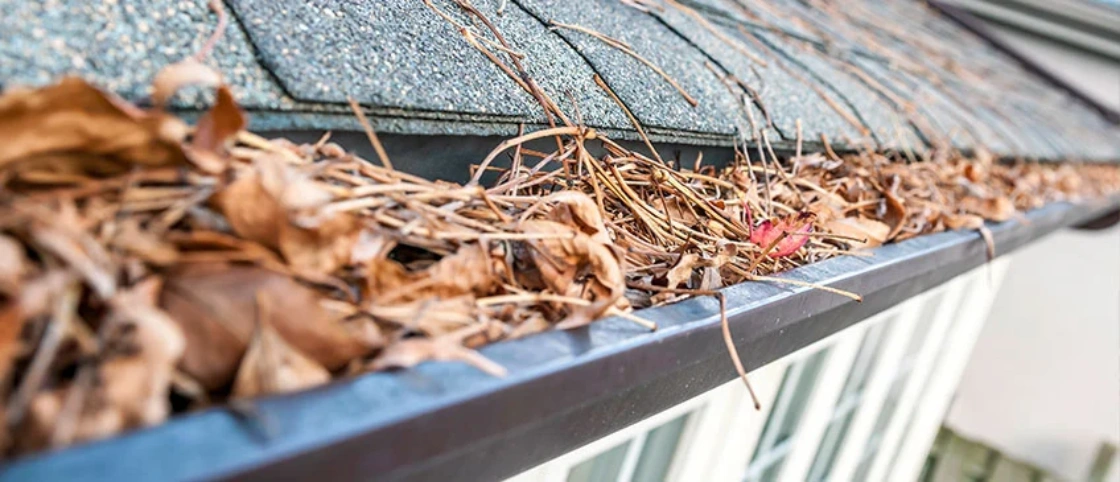 Updated
December 13, 2016
Pine needles can be a major problem for your gutters. These flexible, long needles can fall individually or in clumps, and have a tendency to inhibit gutters quickly. Plus, they can be a huge pain when cleaning your gutters.
In order to prevent pine needles from accumulating in your gutters, it's important to find an effective gutter guard system. In this article, we examine what factors make up the best gutter guards for pine needles.
No holes, gaps, or openings
In order to be effective at keeping out all debris, including the troublesome pine needles, you'll need to look for a gutter guard with no holes, gaps, or openings.
Reverse curve and large screen gutter guards are simply in effective because of their large openings. This will allow debris, shingle grit, pine needles, leaves, and other debris to enter and clog your gutters.
A micromesh gutter protection system is the only type of gutter guard that is proven to keep pine needles out. LeafFilter's micromesh gutter guard system features holes that are only 50 microns fine, so that nothing but water will get through.
Surgical-Grade Stainless Steel Mesh
When examining gutter guards, it is important to consider the type of material that the screen is made out of. This will make a difference when determining the best gutter guards for pine needles. Plastic and metal type gutter guards will just create more issues as debris will accumulate and stick to the top of the gutter guard.
LeafFilter is made out of a surgical grade stainless steel material – in fact, it's the same material used in a heart stent. This assures that nothing adheres to the system or grows on the gutter guard. Instead, all of the debris is diverted over the subtle drip edge, while water is pulled through into your gutters.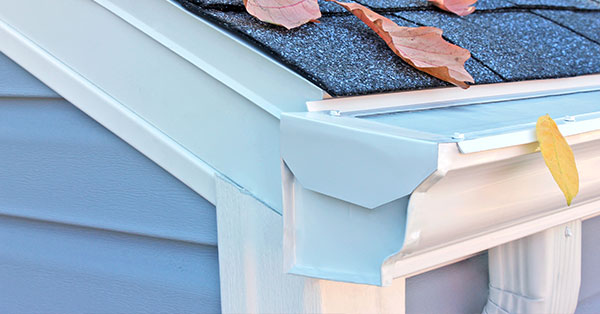 Installation Method
When deciding between micromesh systems, it is important to examine the installation method. This can be the deciding factor for many gutter guard systems.
Many micromesh gutter guards require installation under your first row of shingles. This creates a number of issues.
First, installing anything under your first row of shingles will void your roof warranty. Major roofing and shingle brands have wording in their warranties that explain if you damage or disrupt your roof, it will void your roof warranty. We point out the fine print for some of the leading roof warranties here.
Second, if the gutter guard is installed under your first row of shingles, it will create a very steep slope. This can contribute to water run off problems, which can lead to slippery walk ways, landscape erosion, and a host of other water related issues.
LeafFilter is the only micromesh gutter guard that does not install under your first row of shingles. Instead, LeafFilter is installed at the same 11 degree angle every time, which is the ideal angle for shedding debris.
What kind of Pine Needles does LeafFilter Keep Out
LeafFilter will keep out all of the needles from common North American pines including eastern white pine, western white pine, sugar pine, red pine, pitch pine, slash pine, lodgepole pine, Virginia pine, jack pine, and more! When LeafFilter is installed on your existing gutters, your gutters will also be protected against needles from cedar, cypress, fir, and spruce trees.
LeafFilter: The Best Gutter Guards for Pine Needles
When you choose LeafFilter as your gutter protection solution, you'll enjoy the peace of mind that your gutters are protected for life.
Our sleek design and elevated mesh pattern breaks the water tension as leaves, debris, pine needles and shingle grit are diverted over the subtle drip edge and water is pulled through into your gutters.
At LeafFilter it's our top priority to provide our customers with the best gutter guard on the market, right along with the best customer service. With our lifetime, transferable warranty, you'll never have to worry about gutter cleaning again – we guarantee it!