As a homeowner, it's likely that you spend the warmer months outside enjoying your backyard. Your backyard is a part of your home and can be turned into a comfortable and exciting place with a bit of time, money, and effort.
By adding an addition to your backyard, you can increase your home's resale value and stand out among other houses in your neighborhood. If you're interested in sprucing up your backyard living space, you should consider these 3 exciting backyard additions:
Fire Pits
On a warm summer evening or a chilly night, there's nothing better than gathering friends and family members around a fire pit. You can purchase a portable fire pit or invest in a custom built, permanent one. Fire pits come in a wide variety of materials such as stone, tile, concrete, and brick as well as a square, circular, or L-shape.
Keep in mind that you'll be able to choose from a wood or propane fire pit. Even though they don't give much heat, propane fire pits generate even flames with little or no smoke. Wood fire pits, however, produce a lot of heat but take a while to start up. They are also known to give off an excessive amount of smoke and require a great deal of maintenance.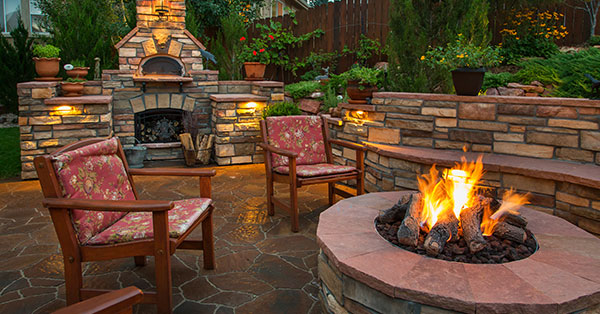 Pergolas
Gazebos and sunrooms have been a popular choice for homeowners over the last few decades. In recent years, pergolas have taken their place because they are more functional and affordable. A pergola is an archway or structure that is typically covered in greenery.
Pergolas are the ideal option if you would like to add some structure to your outdoor living area. Several of the many benefits of pergolas include protection against harmful UV rays and bugs, increased shade, and more opportunities for beautiful plants. You can build a pergola yourself or purchase one from virtually any home improvement retailer.
Sunken Patios
The purpose of sunken patios is to give backyards a stunning look and make the most out of small space. It can add depth to any backyard and make it appear larger than it actually is. If you're looking to give your backyard a separate area for dining or relaxation, are interested in built-in seating, or would like more privacy, a sunken patio will be your best bet.
With one of these backyard additions, your backyard will be a real crowd pleaser all spring and summer. How do you plan on transforming your outdoor living space? Tell us in the comments below.