If you're itching for a winter getaway, now's the time to plan! Many people opt for a taste of the tropics. But, instead of escaping the cold, snowy weather why not embrace it? There are so many beautiful winter wonderlands in Canada, each with their own unique twist. So invest in a big fluffy coat, and get a jump start on your plans with this list of the top 10 winter wonderlands in Canada!
Toronto, Ontario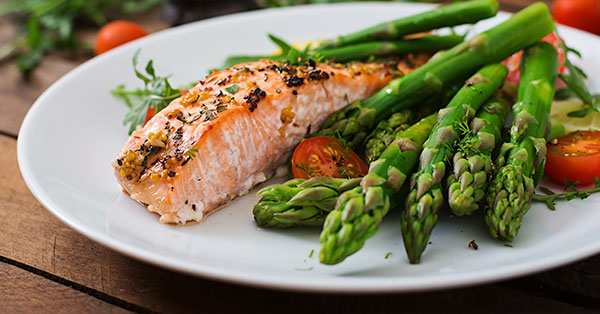 Nothing brings the excitement of winter like a good hockey game. So, while you're in Toronto, make sure to catch a Maple Leafs game. Toronto is also home to a whopping 50 city-owned ice rinks, so if you feel like taking part in the sport, you could always arrange a pickup game of hockey instead. For even more winter experiences, time your trip so that you arrive during one of Toronto's many festival. The Winterlicious food festival will delight your tastebuds, and the Icefest will leave visitors of all ages in awe of the intricate ice sculptures. For something really unique, try snow kiting (which is just how it sounds – flying a kite in the snow). The bright colors of the kite stand out beautifully against the white backdrop of the snow, making for a picture-perfect moment.
Edmonton, Alberta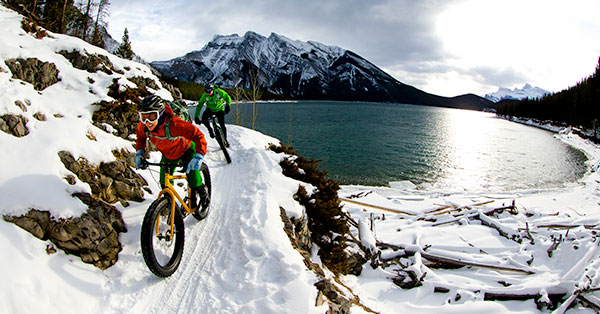 Throughout Alberta, you'll find outdoor sports activities like snow tubing, snow biking, skijoring, sleigh rides, ice walks, train tours, and more, and Edmonton is no exception. You'll never run out of fun things to do here! While you're there, set up a night to view the Northern Lights. The hush that comes over the area with a blanket of snow on the ground, combined with the vast expanse of stars and beautiful colors in the sky will bring you a true sense of peace. Oh, and don't forget about the Ice on Whyte ice carving festival, where you'll see true works of art, all made of ice.
Oakville, Ontario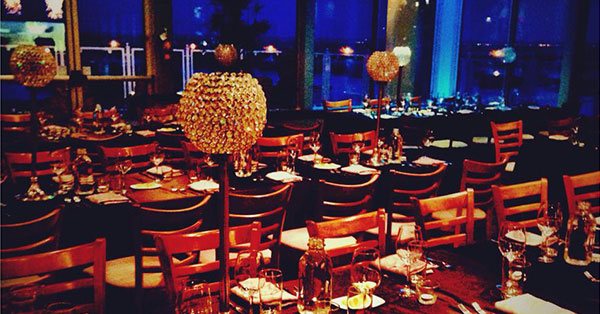 Oakville is known for its art galleries, so what better way to escape from the cold than to appreciate some fine art? Stroll through the town as you make your way to different galleries, and maybe grab a coffee or hot chocolate at a local shop while you're at it! Then, swing around to Bronte Creek Park, where you can take a step back in time to explore the Spruce Lane Victorian Farmhouse. To top off your winter vacation, a meal at the Compass Restaurant is in order. You'll have front row seats to gaze upon the frozen Lake Ontario while you feast on delectable, freshly made dishes. What could be better?
Ajax, Ontario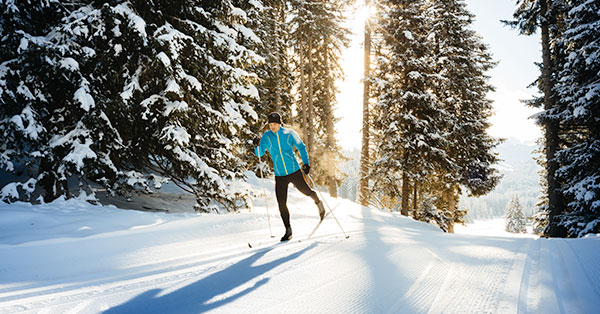 Ajax provides the perfect quiet winter getaway. The snow covered, historic Parkwood Estate is an almost-100 year old national landmark that will take you back to a simpler time. Pickering Village, an old Quaker settlement, will give you the same feel. Here, you can catch a bite to eat and squeeze in some shopping time. Or, you could spend some time in the great outdoors by taking a stroll down the Ajax waterfront or cross country skiing at the Greenwood Conservation Area. Adults can get their laughs at the Yuk Yuk comedy club, or test their luck at the Ajax Downs.
Vancouver, British Columbia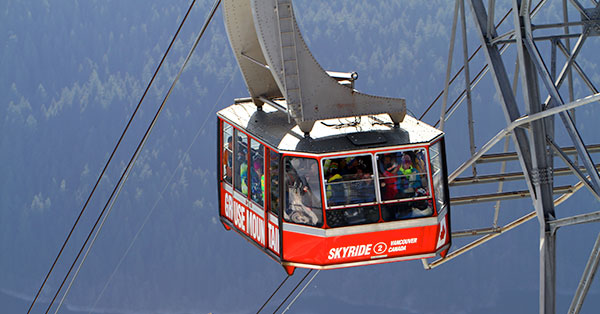 Vancouver is a must-see winter wonderland, and ice skating at the beautifully modern Robson Square rink should be at the top of your to-do list. Then, make your way to the famous Grouse Mountain, where you can, of course, ski, and even catch a birds' eye view on the Eye of the Wind turbine. If you find peace watching nature, the wildlife refuge is another sport you won't want to miss. The Light Walk at Grouse Mountain gives a magical touch to this winter wonderland, so take the time to see the display! Then, warm up at the annual Hot Chocolate Festival, where you can indulge in some of the best hot chocolate you'll ever taste!
Mississauga, Ontario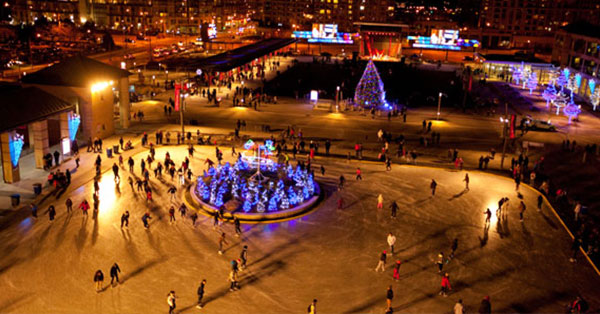 While not as far north as other locations on this list, Mississauga has a certain kind of winter magic. With a beautiful outdoor ice rink, and plenty of other winter sports options, like cross country skiing, snow shoeing, tobagganing, and hiking, you'll have so much fun, you won't even feel Jack Frost nipping at your nose. There are also many historic houses around town, like the Bradley House and Benares Historic House, the sight of which will transport you right into a Dickens novel. So, take a leisurely stroll around town and soak in all the sights and sounds of winter in Mississauga. It's definitely worth the trip!
Quebec City, Quebec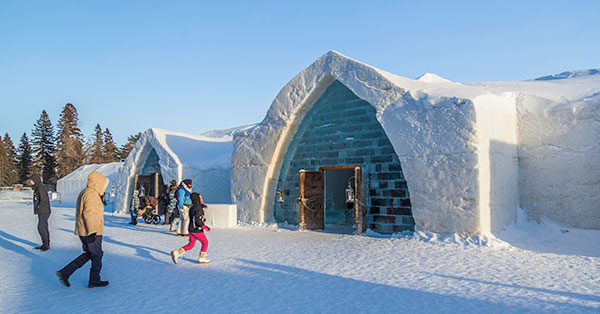 Quebec City offers winter travelers a one-of-a-kind experience at the Hôtel de Glace. It is, quite literally, an ice hotel. The thick walls built of snow keep the temperature bearable on arctic cold nights. The Jamboree snowboard and skiing world cup is held near-by, so that's another must-see if you'll be in town during the event. If that seems a little too adventurous for you, check out Le Nordique Spa Monte Ste-Anne, one of the premier spas in the region. Then, be sure to stop by the Winter Carnival for family-friendly winter fun.
Richmond Hill, Ontario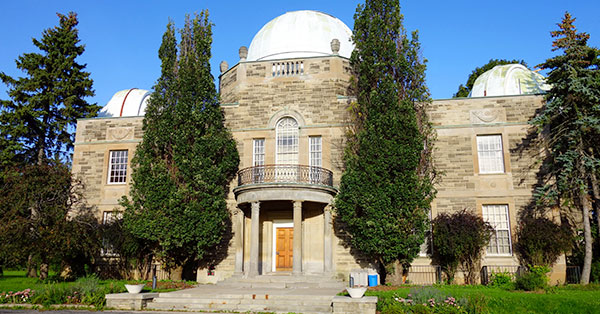 One of Richmond Hill's best winter activities is their annual Winter Carnival. Here, you'll get to take part in the time honored tradition of a community pancake breakfast, watch a nail biting hockey tournament, and see some beautiful artwork. For some nighttime fun, get some star gazing in at the David Dunlap Observatory and maybe even catch a glimpse of the northern lights. Or, if stargazing isn't for you, attend a performance at the Richmond Hill Center for the Performing Arts. Round out your trip with a stop to The Village Market for some local organic produce, beauty products, and other vendors.
Montreal, Quebec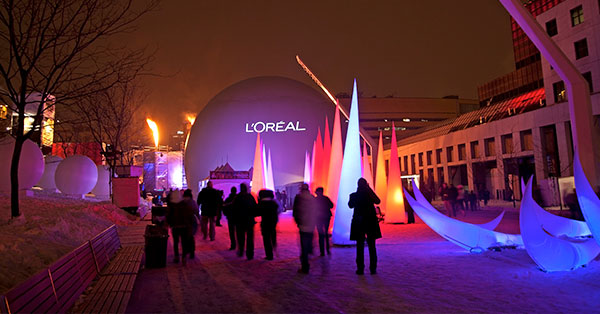 Montreal offers unique experiences that are hard to top. The Igloofest, which is actually an electronic music festival, draws people from near and far every year. With fun vibes and great entertainment, you're sure to get in the winter spirit. They even have a winter fashion competition called Iglooswag, in which you should most definitely participate. For a taste of world history, swing by the Winter Village (also known as Village Mammouth) at Olympic Park. This was the location of the 1976 Olympic Games, and the Village will be set up with food, vendors, and attractions galore. Finally, don't miss out on the Montreal en Lumiere lights festival. This event is well-known for food made by world-renowned chefs, beautiful performances, and countless activities. Montreal truly has it all.
London, Ontario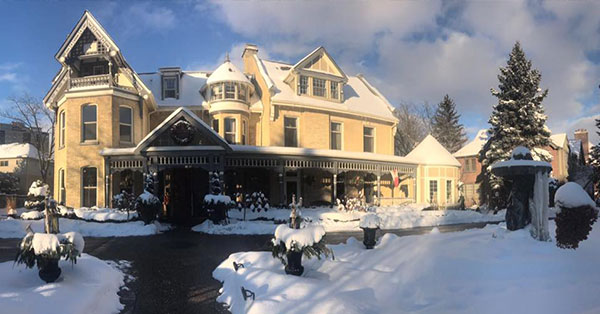 Home to one of LeafFilter's brand new Canadian offices, London, Ontario also happens to be a gorgeous winter wonderland. If you're looking for a quaint winter experience, a trip to the Fanshawe Pioneer Village is definitely in order. You'll also love the Storybook Gardens, which are, well, straight out of a storybook! Boler Mountain is another place to check off your list. It's not just any old skiing and snowboarding mountain. They've got a bag jump that will take your winter fun to the next level. Before you go, get some rest and relaxation at the Idlewyld Inn & Spa, which is one of the top rated spas in the region.
This winter, don't miss your chance to experience the joys of winter. Let LeafFilter eliminate the time consuming task of cleaning eavestroughs, and you'll be able to check one more item off that honey-do list! To learn how LeafFilter can help you save time, request your free, no obligation eavestrough protection estimate by filling out the form on our website today!