Top 10 Tips for Homeowners This Spring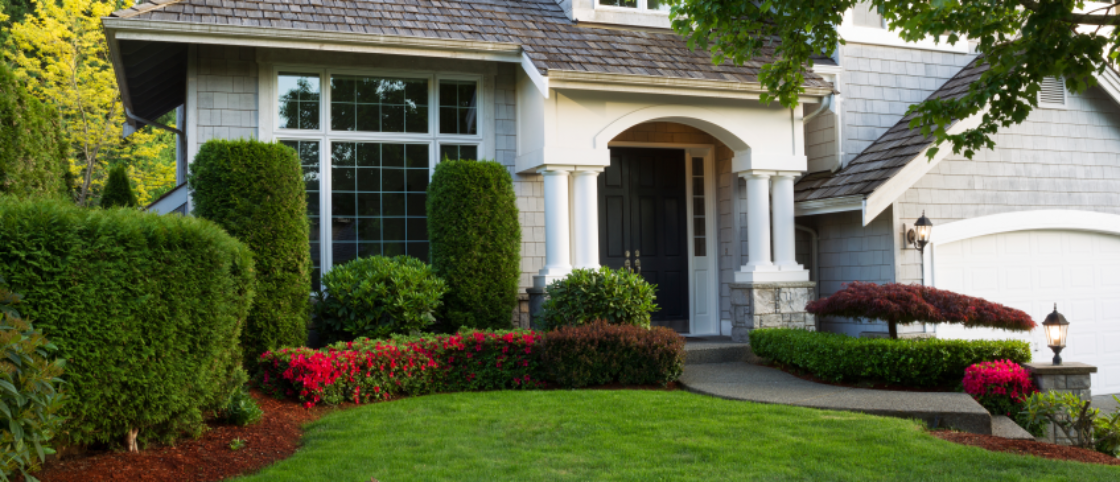 When spring's bright sunshine finally appears after a long and dark winter, it can be a breath of fresh air. The only downside? All of that sunshine will highlight your leaf-filled spouting, dead plants, and damage that occurred from the harsh winter months.
Spring is the ideal time to inspect your home for any damage that ice and snow may have caused. Additionally, it is the perfect time to make sure that all warm weather necessities, like air conditioning units and lawn care equipment, are ready to be utilized for the warmer months. Check out these other tips for homeowners from the professionals at LeafFilter:
1. Trim Back Trees and Dead Branches
Ice storms and heavy snow can wreak havoc on your trees, so before the leaves begin to grow, take a look around for any dead branches or places that need to be trimmed. It is a lot easier to spot these areas when trees aren't fully bloomed. If you aren't excited about trimming your trees yourself, considering hiring a professional.
2. Repair Concrete
Ice can cause serious damage to your walkways around your home. Inspect any concrete for cracks and then fill them with caulk or concrete crack filler.
3. Dust off your Lawnmower
It's time to remove your lawn care equipment from storage and perform a quick and easy tune-up. First, change the oil, replace the spark plug, and change or clean the air filter. If you're unsure of how to perform these items, then you may want to take it to a service center, which will do the job for you. Additionally, you will want to clean and inspect the blade, it is important that the blade is sharp. A dull blade will cut unevenly and leave patches in your yard, so you may want to consider having a professional sharpen it. Easy maintenance steps like these will increase the life of your machine.
4. Take a Look at Your Gutters
Check for loose or leaky gutters. Often overlooked, it is important to make sure that your downspouts drain away from your foundation and gutters are debris-free.
"If your spouting and downspouts are clogged and improperly draining, this can lead to serious and costly damage for your home," says Matt Kaulig, president of LeafFilter North, Inc. "A micro-mesh gutter protection system, such as LeafFilter, is the best way to inhibit clogged gutters, preventing the headache of having to deal with roof, structural and foundational issues."
5. Store Your Snow-Blower
A few minutes preparing your snow blower for the off season will save you hours of frustration when the first snow falls. First, drain the fuel from your snow blower by running it until the gas is gone. Next, remove the spark plug and store it in a clean dry place where you can find it next season. Lastly, protect your snow-blower with some type of cover – you don't want dust and dirt getting into the engine or other parts which may create a larger problem down the line.
6. Test Your Air Conditioning Unit
Nothing will be more disappointing than waiting until a hot day to figure out your air conditioning unit doesn't work. Start it sooner rather than later to make sure everything is working efficiently. Also, clean or replace your air filters before summer to help with the effectiveness of your air conditioner.
7. Prep for a Lush Lawn
Homeowner's dream of creating an envious green lawn – but a healthy summer lawn needs spring maintenance from you to look its best. Lawn fertilizer will enrich the soil, providing grass with nourishment that it requires to grow healthy and green. Your local home improvement store can help you find the best fertilizer for your lawn – where you live, the type of grass you have, and the specific season it is will all factor into choosing the right fertilizer.
8. Inspect Your Roof
After the snow melts, now is the time to inspect your roof before you have a major problem and you are forced to deal with costly repairs. While you are on your ladder checking your spouting , check for roof damage, including missing shingles, leaks, and general aging in the spring time. Replace any shingles that are cracked or loose to prevent leaks and overall damage.
9. Deep Clean
It's called "spring cleaning" for a reason. Now is the perfect time to give your house a nice deep clean. Throw away things you don't need any more and clean every nook and cranny – you'll be happy you did.
10. Fire Up the BBQ
Lastly, fire up the grill and load up the cooler with beer – it's been a long cold winter so it's time to sit out in your backyard and finally enjoy some sunshine!