Money-Saving Winter Maintenance Tips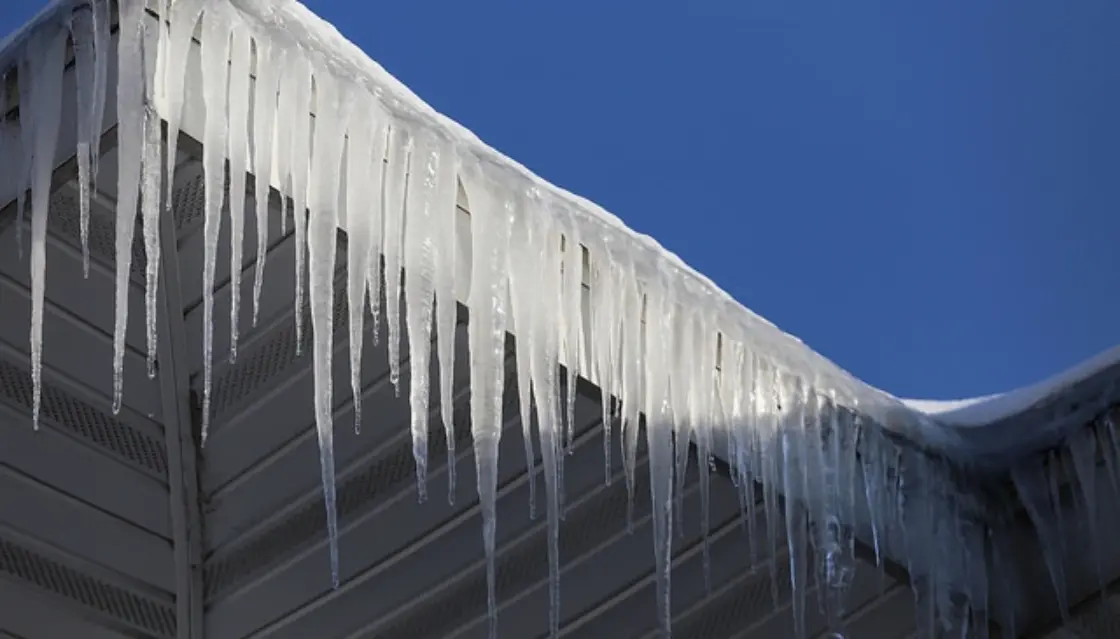 Updated
November 14, 2011
Do you find yourself cringing every time you open your energy bill? Here are our top 5 cost-reducing home maintenance tips that will save your wallet this winter.
Tip #1: Prevent Ice Damming on Roofs with Clean Gutters — Let's be honest. Most homeowner loathe the task of cleaning gutters. Unfortunately, you're not off the hook with cleaning gutters after the leaves have finished falling. Ice damming occurs when snow melts into your rain gutters, gets blocked, and then freezes over. Ice damming can cause water to seep into your house. Your rain gutters and downspouts should be thoroughly cleaned and hosed down before cold temperatures set in. Even a small amount of debris in your gutters will impede the flow of water, which exposes you to the risk of ice damming. If you don't like cleaning gutters, there are a variety of gutter protection solutions that can be used to keep your rain gutters clean. The LeafFilter gutter protection system will keep your gutters free of debris all winter long.
Tip #2: Furnace Maintenance — Unless you want to experience what life is like in an igloo, it is important to make sure that your furnace is functioning properly. Make sure that it is clean and check for any unusual smells or sounds. This is also a good time to clean the chimney, especially if you have a fireplace. While you're at it, make sure you have a clean air filter in the furnace.
Tip #3: Seal Doors and Windows — Now that the furnace is up and running, we don't want to force it to work more than it needs to. It's a good idea to go around the house on a cool windy day and check for drafts. There are several products that are good for sealing the cracks in your doors. Replace your door screen with the glass and if you have storm windows, install them or cover the panes with one of the clear plastic insulation materials that are available. You should also check your ductwork for any cracks or separations. After all, you don't want to pay to heat the outside, do you?
Tip #4: Proper Insulation — To keep the warm air inside, you should have at least 12 inches of insulation in your attic, more if you can see the ceiling joists. Avoid using the insulation with a paper backing as this may cause moisture to develop. You attic temperature should be five to ten degrees warmer than the outside air in order to keep the snow from melting and refreezing, as this can damage your roof.
Tip #5: Insulate Pipes — Pipes should be insulated in parts of the home where it is usually cold. Pipes can be wrapped in fiberglass insulation, a foam rubber sleeve or heating tape. Also, make sure you know where all of you shut off valves are, just in case you need to turn off the water in an emergency. Following these tips will help ensure there are no surprises this winter. Cold weather can take its toll on your home. January is not the time to worry about ice damming, furnace repair, or plumbing issues. Good insulation, sealed doors, and sealed windows will keep your energy bills lower. There are a lot more fun things to spend money on this winter than heating bills. Winter will be all over before you know it; and then it's time to prepare your home for the summer. Yes, summer!
By opting for a gutter protection product to prevent ice damming, maintaining your furnace, sealing your doors and windows, ensuring proper insulation, and insulating pipes, you will keep your home in tip-top condition this winter.