Homeowners often put off their least favorite chores, like gutter cleaning, until they have a long holiday weekend to tackle it. This means that homeowners across the country are probably dreading Labour Day weekend, knowing what's in store for them.
This Labour Day, wouldn't you rather enjoy what's left of summer with a long weekend getaway than be stuck at home doing dreaded chores? Whether your Honey-Do list includes gutter cleaning, window washing, staining the deck, or some other time consuming task, these ten products can help you avoid those chores altogether so you can soak up the remaining days of summer in peace.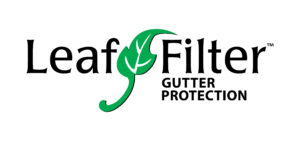 LeafFilter Gutter Protection is your number one go-to product to have a labour-free Labour Day. With our patented micro-mesh design, you'll completely eliminate the need to ever clean your gutters again. In addition to gutter cleaning, you'll eliminate other chores as well. You can check off cleaning your siding and windows due to backsplash from overflowing gutters. No need to worry about edging your gardens to prevent erosion from all that excess water. And forget desperately trying to dry out a wet basement that has flooded due to a weakened foundation. Don't wait until major problems like flooding and soil erosion arise – get peace of mind now! Learn more about the benefits of LeafFilter now, so you can enjoy your long holiday weekend.

Sinks can be one of the germiest places in your home – and for good reason! In order to wash your hands, you first have to turn the faucet on after touching raw meat, unwashed produce, toilet flushers, and even garbage. Even if you scrub incessantly to rid yourself of the germs you've touched, you inevitably have to touch that faucet again to turn it off, which exposes you to those same germs you've been trying to get rid of. It's a vicious cycle.
Break that cycle (and eliminate the need to constantly clean your sink and faucet) by installing a smart touch faucet. Their sleek design, available in four different finishes, will fit well in a modern kitchen or bathroom while protecting you and your family from harmful germs.

Mowing the lawn during the dog days of summer is one of the worst chores imaginable. Instead of pawning the chore off to an unwitting neighbor boy or your own family members, invest in a Robomow device. You'll never have to lift a finger with this little robot (unless you want to make a game of it by controlling the device with the Robomow app). Just lay down the proprietary perimeter wire to mark your yard's borders, place the base station, and your new robot is good to go. Mowing the lawn has never been easier!
Synlawn Synthetic Turf

Okay, so Robomow isn't for you because you don't even want to think about the "M" word (ahem…"mowing") ever again. Luckily, you can avoid the need to maintain your lawn altogether by installing synthetic turf. While turf may have looked and felt unnatural in the past, modern enhancements have made the differences between synthetic and living grass almost imperceptible.
By eliminating the need to water or use fossil fuels to mow the lawn, synthetic turf is incredibly eco-friendly as it is, but Synlawn takes it a step further. It's made of 100% renewable and recycled material. The backing material is even sourced from bio-based polymers, as opposed to the scarce petroleum-based polymers typical in other products. So, ditch the mower and the sprinkler, and opt for synthetic turf instead!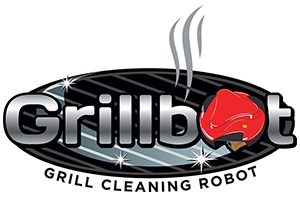 If you've tried any of those delicious BBQ sauce recipes we shared with you, your grill might be a little messy. Or, maybe you're depriving yourself of tasty barbecue delicacies because you're afraid of messing up your pristine grill. Well, you'll never have to worry about a messy grill again with the Grillbot grill cleaner.
This is another super handy robotic device that will take the elbow grease out of what should be a fun, carefree barbecue. With this handy robot, cleaning the grill is as simple as pressing a button and watching the easily replaceable grill brushes do their work. So, go ahead and slather on the BBQ sauce to celebrate your smart decision to buy a Grillbot!
Gerard Metal Roofing

Replacing a roof is one of the most expensive home improvement projects you can tackle. If your roof is in need to replacement, you probably won't want to shell out the cash to make fixes any time soon. If you choose traditional roofing shingles, you're putting yourself at the mercy of unpredictable weather disasters and natural wear and tear. As you're planning for a new roof, consider long-lasting metal roofing instead of choosing tar shingles.
In years past, metal roofing (typically installed in large, flat sheets at the time) was seen as unattractive. But metal roofing has come a long way in the last several years. Gerard Metal Roofing is a great choice for those who are attached to the look of a traditional shingle style, but want a long lasting, energy efficient product. Gerard Metal Roofing comes in styles made to look like clay tile, natural shake, and slate, among others. It's durable, low maintenance, energy efficient, and even fire-proof, which can lead to insurance savings as well!
Trex Wood Alternative Decking, Fencing, and Trim Products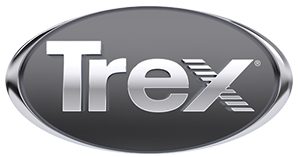 Cleaning, staining, and sealing your wooden deck, fencing, and trim is labour intensive and time consuming. Why deal with all of that when you could sidestep these chores altogether? Check out Trex's wood alternative products for the perfect solution.
Trex is made of 95% recycled materials, is fade and stain resistant, and will never mold, mildew, or rot. It comes in over a dozen colors, so you'll no doubt find the perfect color to match your existing palette. In addition to decking, fencing, and trim, you can also build pergolas, outdoor furniture and storage, and other structures typically made of plywood. So, if you want a natural wood look without all the maintenance, Trex has everything you need to make your home's exterior look beautiful.

If you've got mold and mildew problems in your home, the bathroom is the most likely culprit. Moisture from the shower, sink, and toilet provides the perfect environment for spores to grow and become problematic.
It's imperative to install a bathroom fan, like the Panasonic WhisperGreen Select in order to have proper ventilation. This system is extremely effective at removing excess moisture from the air, which will prevent mold and mildew invasion. Add in the Panasonic SmartAction® Motion Sensor, which will automatically turn on when the bathroom is occupied, as well as the Condensation Sensor, which will cause the fan to turn on when it detects moisture in the air, for an ultra-efficient and worry free ventilation system.
Winbot window cleaner

Winbot is perfect for those large, hard to reach windows on your home. The robotic device uses suction to maintain its grip on the window. As it glides along, a front pad soaked in window cleaner wipes away dirt and grime, while a dry, back pad whisks away the remaining moisture. If you live in a multi-story home, this little robot is guaranteed to become your best friend. Bonus: It's also helpful when cleaning indoor mirrors, glass shower doors, and other hard to reach glass areas.
Aeroseal Air Duct Sealant

If your energy bills are mysteriously rising, your allergies are abnormally aggravated, or you can't seem to keep your home at the right temperature, leaking air ducts may be to blame. Instead of wasting time and money this Labour Day trying to fix the problem yourself with temporary solutions like DIY paste and tape, check out Aeroseal's permanent, professional solution. Their aerosol sealant will find all the microscopic cracks in your ductwork, and can cover openings up to 5/8th of an inch for maximum protection from energy loss, allergens, and temperature control issues.
Enjoy Your Labour Day Weekend!
Get a head start on freeing yourself up for Labour Day weekend fun now by getting your free estimate for LeafFilter – the number one product to help you have a labour-free Labour Day. Now that you've got all that time on your hands, what sort of adventure would you like to have during this long holiday weekend? Tell us in the comments about your dream weekend getaway.