Small town living has its advantages. Many smaller communities offer better cost of living, nicer amenities, and greater community pride, among many other attributes. There's countless benefits to living in a small town, but with so many options, choosing where to call home might be difficult. Although you can't really go wrong when choosing a small town to settle down, here are the top ten small towns in North America to help make that choice just a little easier for you.
Ingersoll, ON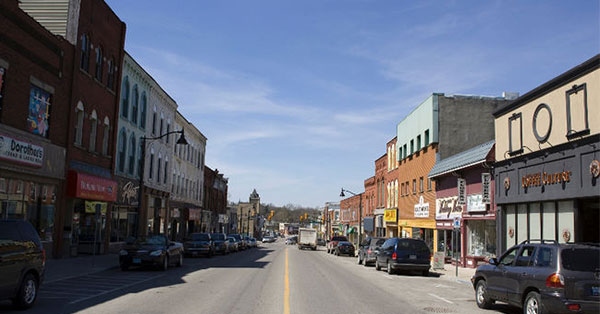 This town is perhaps best known for its long history in the cheese manufacturing business, but there's much more than meets the eye. With several arts centers and cozy spots like the Olde Bakery Cafe, the town offers a retreat for creatives of all industries. Ingersoll boasts a healthy economy, with plenty of job opportunities for young and established families alike. With a goal of, "promoting active aging," there are plenty of resources available for retirees as well. Perhaps best of all, Ingersoll is in a prime location for commuting or taking a day trip to London, ON, so you're never far from the action of the big city.
Ambler, PA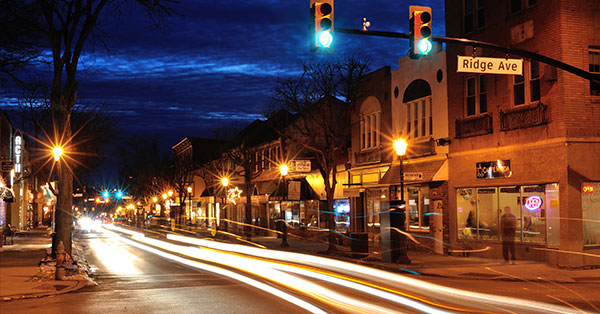 A small town with a big heart, Ambler, PA is a great small town to make a home. With a quaint downtown, you'll find something to do nearly every day of the week. It's a great place to indulge in a gourmet meal at Dettera on a Friday night with friends, or have a Saturday afternoon outing at the old-timey Ambler Theater with the family. If you're lucky, you might even stumble across one of the town's many fun-filled festivals. Philadelphia might be close, but this town, with its big personality, is not to be overshadowed by the big city. The beautiful architecture and small town shops nestled into the sloping hills make the picturesque town a haven, of sorts, where everyone knows your name.
Boone, NC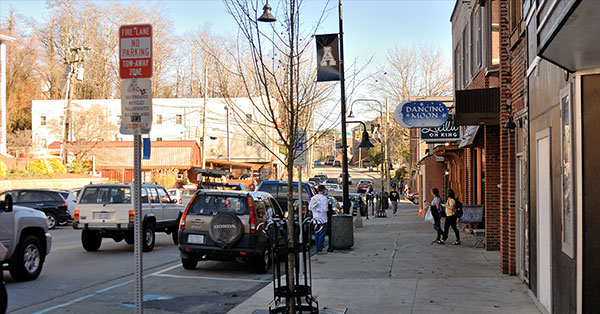 If you're itching to experience small town life with a backdrop of the Appalachians, Boone is the place for you. Brimming with community pride, this little nook in the mountains is the perfect spot to settle down or find your perfect hideaway. You can find a niche in the surprisingly bustling Christmas tree farming industry, or any one of the many outdoorsy opportunities the area offers. This North Carolina town offers a little something for everyone; it's not to be missed.
Frederick, CO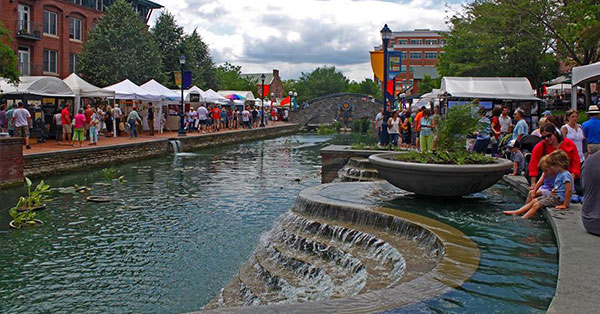 The ever-growing community of Frederick is full of opportunity for those seeking the reprieve of small town life. Smack dab in the middle of Denver and Fort Collins, this central location is a huge draw for the businesses and industries that are sparking an economical boom. But don't let the rapid growth fool you – you'll get the best of both worlds in Frederick. As a tight knit community, Frederick maintains the small town feel while its focus on expansion offers diverse opportunities for its residents. So, if you're looking to be an involved member of a rich community, this is certainly the place for you!
Arkansas City, KS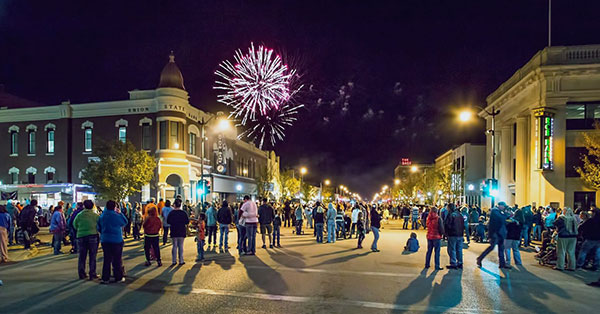 Arkansas City, or Ark City as it's nicknamed, is a wonderfully welcoming community. Not only that, but it's dedicated to projects its citizens can get behind, such as revitalizing local parks and trails. There's a strong family-friendly atmosphere, too, with initiatives such as weekly Friday outdoor movie screenings. If you decide to swing by Arkansas City, be prepared for some true Midwest hospitality!
Bayfield, WI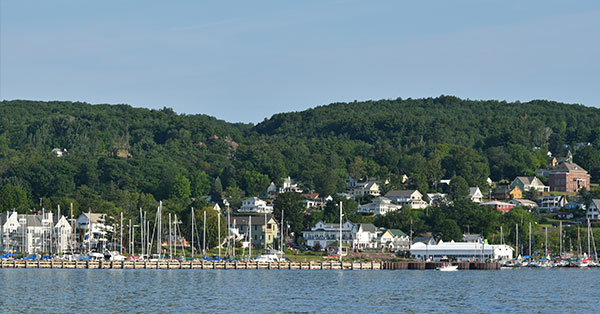 This little town is usually known for its resort atmosphere, but it's also a great place to live! This charming spot on the shores of Lake Superior is the perfect destination for anyone looking to slow life down a little bit. This is a place where you absolutely must take the time to soak up the spectacular views, and enjoy all the benefits of lakeside living. The seasonal festivals, booming arts culture, and thriving culinary scene are just the icing on the cake. Bayfield would definitely make a wonderful place to call home.
Columbia, TN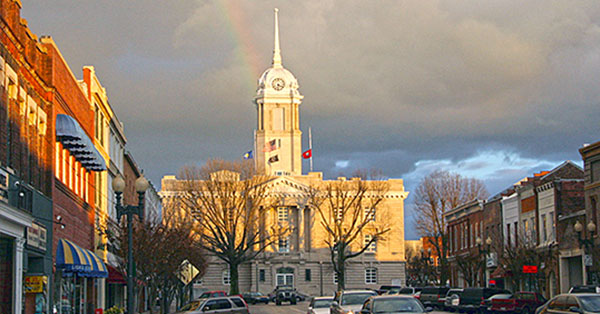 Located in the Nashville metro area, Columbia provides a fantastic location to establish a family. The town is leading the state of Tennessee in job growth, and is setting up plans to boost the availability of affordable housing. The city's long-term plans will certainly help families develop strong roots in their community, making this an easy addition to this list of the best small towns in North America.
Bancroft, ON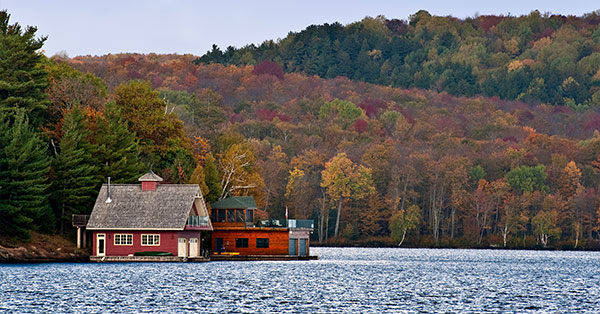 Natural wonders abound in Bancroft, ON. That's why this is the ideal place to sit on your front porch and revel in the beauty of it all while sipping a cup of coffee. If that's not enough of a draw for you (but, let's be honest, why wouldn't it be?), there's plenty of other features to draw you in. They have a lively social scene, tons of opportunities for outdoor adventures, and creative spaces throughout town. Oh, and we guarantee The Lakehouse restaurant will become your favorite spot to hang out and grab tasty food, but don't just take our word for it – ask the friendly locals! Visit this top small town in North America, and you'll instantly fall in love. You might just want to stay forever.
Parry Sound, ON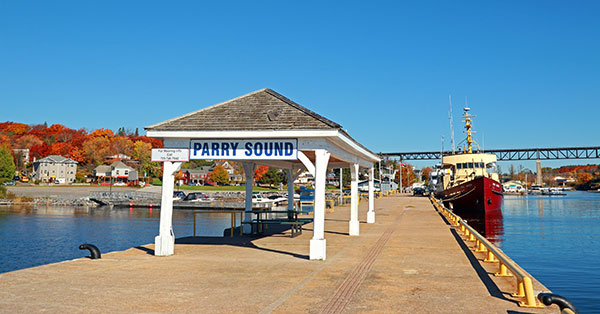 Parry Sound is great for tourists and residents alike. No two experiences will ever be the same in this small town. While many come just for the summer months, full-time residency is where it's really at. The cost of living is extremely reasonable for the area, and the connections you'll make with your neighbours are truly priceless. But be warned: you really have to love snow to stay year-round! The area gets well above average snowfall each year, but they make the best of it by offering a wide array of fun winter sports and activities. This is a community you'll definitely love to be a part of!
Oak Park, IL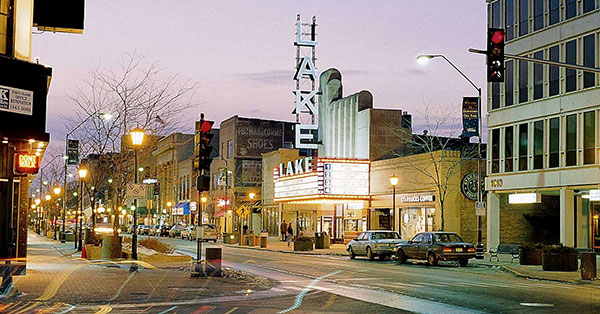 On the outskirts of the greater Chicago area lies this little town. From farmer's markets to annual events, this town's offerings will certainly charm you. Living here, you'll get to enjoy the early architecture of Frank Lloyd Wright, who spent the first 20 years of his long career in Oak Park. Oh, and there's always something to do, so you'll never be bored. This area boasts tons of culinary delights, family-friendly attractions, and special community events.
Small Towns or Big Cities – Everyone Needs LeafFilter
Maybe you're gearing up to move to a small town, or perhaps you're more comfortable in the big city. Wherever you choose to make your home base, make sure to protect your investment. LeafFilter will defend your home from leaves, pine needles, shingle grit, pests, and other debris that can wreak havoc in your gutters. Request your free estimate today for a worry-free gutter system!